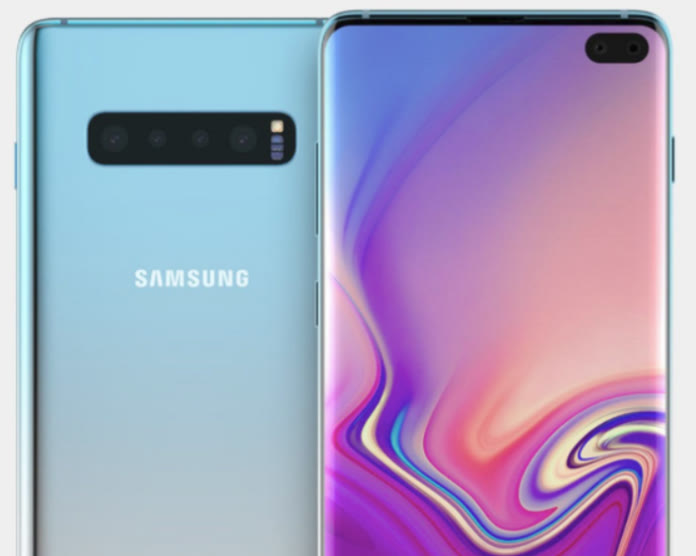 Update November 22, 2019:
Just a few days after the release of Android 10 beta 5, Korean tech giant has started seeding the 6th beta for the beta testers. This time the update arrives as build G975FXXU3ZSKJ, there is not much new in this update except a few minor fixed spotted in the previous build, just head to the end of post for more details.
Update November 15, 2019:
Android 10 fourth beta is rolling out for device already running third beta in Germany, Korea and US. Whereas it's the third beta for India, France UK and Poland. The update bumps the firmware version to G975FXXU3ZSK9, read more details about the firmware and the easiest way to download it right away on your device, see it below.
Update November 07, 2019:
Third Android 10 beta with One UI 2.0 arrives for Samsung Galaxy S10 lineup in the markets already running second beta. The third Android 10 beta for Galaxy S10, S10 Plus and S10e bumps the version to G97xFXXU3ZSK3, read more details about Galaxy S10 Plus G975FXXU3ZSK3 firmware below.
Update October 24, 2019:
Samsung has further expanded it's Android 10 beta program and now the Galaxy S10 Plus units in India, Poland and France are receiving their first Android 10 beta. This time the update is available to download as build G975FXXU3ZSJF, read the article below for more details and to download the beta.
Update October 14, 2019:
Finally Android 10 beta roll out is spreading gradually in Europe across various countries. Just a few days back Galaxy S10 Plus owners in Netherlands have received Android 10 update as beta update on their devices. Now the company is rolling out a regular beta of Android 10 towards Galaxy S10 Plus units in Germany. The Galaxy S10 Plus Android 10 beta update is teamed up with One UI 2.0 and October 2019 security patch. If you own a Galaxy S10 Plus SM-G975F then the update is available to download as build G975FXXU3ZSJ8, not all users will get the update at once but it's a limited roll out and will gradually hit reach every user who has joined the Samsung beta program. Let us tell you that the update is in beta stage so don't expect a stable firmware right away.
If you want update your device right away, just continue reading our post to see more details and to download G975FXXU3ZSJ8 Android 10 beta update for Galaxy S10+ Plus right away via Odin without waiting for the OTA.
You might be interested in:
How to enable dark mode on Samsung One UI 2.0 beta
Firmware details:
Device Name: Samsung Galaxy S10+ Plus
Model: SM-G975F
Android OS: Android 10 (beta)
Region: Europe > Germany
Build no: G975FXXU3ZSJ8
Skin: One UI 2.0
Security Patch Level: October, 2019
Size: 1.9GB
Samsung One UI 2.0 details:
As you already know that the One UI skin on the top of Android was developed with the main focus on the convenience of one-handed usage of Samsung smartphones with giant screens. The second iteration of One UI v2.0 includes more improved usability of the device with revamped settings and other information to keep you focused on the task in hand. There are a few more improvements introduced in the upgraded version.
A few noticeable changes:
Google's full-screen gestures
Updated Digital Wellbeing
Improved one-handed mode
Volume menu redesigned
Notification action suggestions
New Battery usage graph
How to download Android 10 Beta G975FXXU3ZSJ8 for Galaxy S10+ Plus SM-G975F
The firmware on Samsung device is mostly updated manually via Odin or Kies, since this is a beta update so you need to join the Samsung Beta program via Samsung+ app to get the update on your device. We have also posted a separate detailed article on how to join Samsung Beta Program on Samsung.
Hint! Once you get registered yourself with the beta program, head to Settings > About device > System updates. If the OTA automatically doesn't knock at your device.
Download the update directly from Samsung servers using SamFirm
See manual update process: How to flash the firmware via Odin manually
We are also trying to get our hands on the Odin flash-able tar file, once we find it we'll update you about it. Stay tuned for more updates!
You may also like:
Download Samsung themes APK for One UI beta
How to Enable Dark Mode on OneUI 2.0 Beta
Download Android 10 previous leaked beta build | Previous released ZSJ6 build
Update: 14/10/2019 (Download link available)
Here is how to install the beta firmware on your device.
Before you begin!
Now make sure your Galaxy S10+ is already running Android 9 Pie based G97xFXXS3ASII firmware.
You need to download the ZSJ8 firmware from the link above and then follow the guide below to install the update via adb-sideload.
We have managed to get our hands on the G975FXXU3ZSJ8 OTA zip, which you can easily flash on your device via the process explained below.
Install Android 10 Beta G975FXXU3ZSJ8 OTA zip On Galaxy S10 Plus SM-G975F
First you need to update your device on the Pie based ASII firmware and then install the ZSJ8 OTA to get Android10 on your device. The same process we have already mentioned for S9 units on Pie update, now performing it for the Galaxy S10 devices.
As we mentioned above your device must be running Android Pie based ASII firmware to achieve the lag free installation. If you are already on ASII firmware then skip this step and directly head to the installation section section below.
Or download the ASII firmware and then install it on your phone by following Odin method described here.
Once done with the installation continue to the process below to flash the Android 10 OTA zip on your device.
Necessary downloads:
Set up adb and fastboot drivers on PC by following our guide.
Download G975FXXU3ZSJ8 firmware OTA zip (ASII to ZSJ8)
Being a major update the OTA is pretty hefty so you need to have free Wi-Fi or unlimited date plan to grab the firmware file.
Process to install Android 10 G975FXXU3ZSJ8 build on Galaxy S10 Plus

Step 1: Now open the directory where you have installed the adb and fastboot drivers, search for the folder named 'ADB' in there. Once you find it open it and you'll see four files including ADB and fastboot.exe(as shown).
Step 2: Now connect your device to PC using USB data cable and let the drivers installed completely.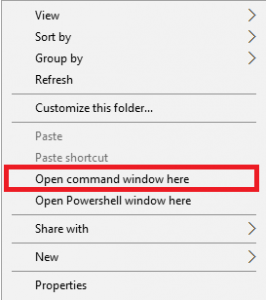 Step 3: Now press and hold Shift key and right mouse click any empty space in the adb folder and choose 'Open command window here'(as shown above).
Step 4: Boot your phone into recovery mode, follow these simple steps to do so.
Step 5: Once in recovery mode, choose the option "Apply update from ADB"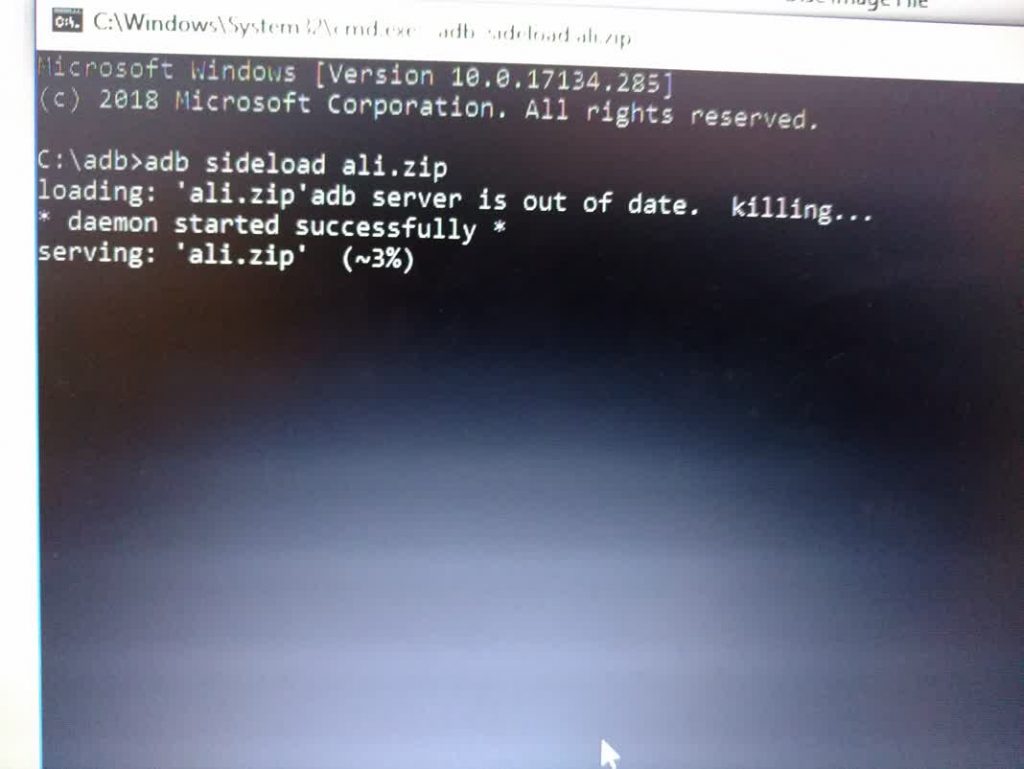 Step 6: Sideload the OTA with the following command
adb sideload <OTA_image.zip>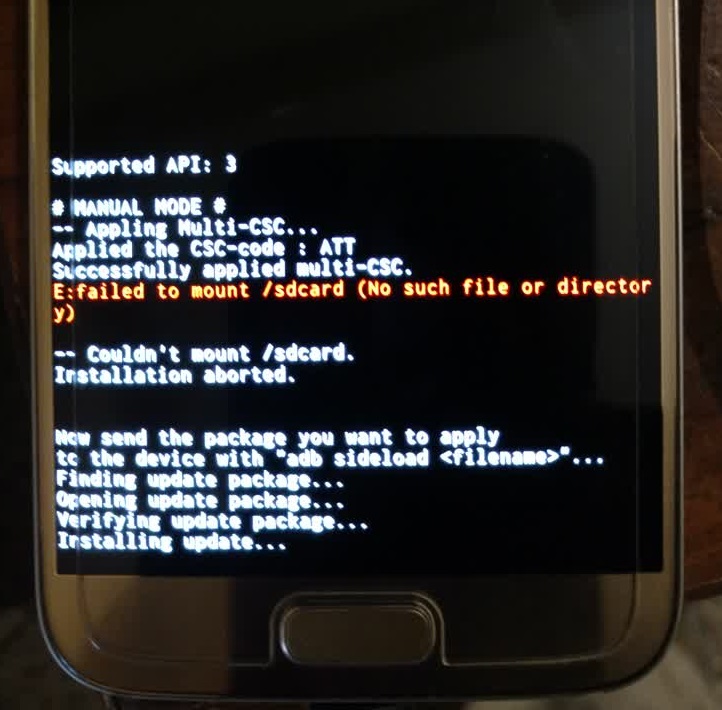 Wait for the installation process to complete, the update process may take 5 to 10 minutes. Once done with the process your phone will reboot itself.
Note: The first boot may take up to 7 minutes so be patient. Give us your feedback and if you are facing any issue through out the guide, feel free to contact us by dropping your comment or send us an email on [email protected].
October 24, 2019:
Download Android 10 Beta G970FXXU3ZSJF for Galaxy S10+ Plus SM-G975F
If you have already registered yourself in the beta program then you will be getting the update anytime soon, or follow the post above to register and download the download the Android 10 Beta G975FXXU3ZSJF for Galaxy S10+ Plus right away.
Update November 07, 2019:
G975FXXU3ZSK3 for Galaxy S10+ Plus SM-G975F
The new update brings fixes over the previous one, and third beta removed the Samsung Dex support on PC, so if you are already using Samsung Dex then keep in mind these thing before updating on third beta. Samsung will release DeX PC app that works with Android 10. Below you will find the hefty change log in the screenshots.
The process to download the G975FXXU3ZSK3 for Galaxy S10 Plus SM-G975F is same as earlier beta, head to Settings > About device > firmware updates.
Update November 15, 2019:
More details about G975FXXU3ZSK9 for Galaxy S10+ Plus SM-G975F
The new beta update is rolling out now at the time we are writing this post. The 4th Android 10 beta weighs in around 344MB and comes with a slew of bug fixes that tackle screen flickering problems, status bar issues, keyboard and other UI problems. The screenshot of the change log is posted below.
Update November 22, 2019:
More details about Android 10 6th beta G975FXXU3ZSKJ for Galaxy S10+ Plus
Screenshot of the update!
It's been over a month, since Samsung is testing Android 10 update for it's top of the line flagships. This time Samsung has maintained great pace regarding firmware update release. The 6th beta Android 10 update for S10 Plus comes with enhanced stability with minor bug fixes, you can see more details in the screenshot above. The 6th beta weighs in around 260MB and comes with December 2019 security patch. The stable firmware is at the verge of release and can be expected anytime soon.
More updates soon.