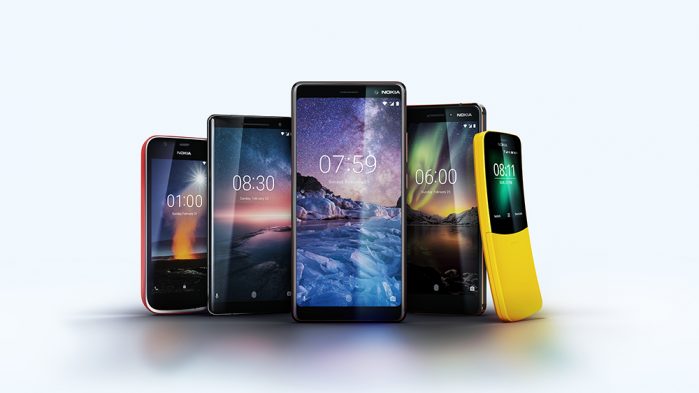 Nokia once known as the king of mobile phones a decade ago went off for a pretty long hibernation. Last year HMD Global makes it's first entry in the smartphone market with the aim to revive the Nokia brand, the company introduced multiple Nokia branded Android smartphone ranging from latest flagships to budget friendly devices. The Nokia branded smartphone are eagerly accepted by the loyal Nokia users who wish to see their favorite brand up in the market again.
Nokia Smartphones Phones in Pakistan are on a huge sale
One great thing about Nokia smartphones is that these devices are carrying affordable price yet retains the high quality build and premium specs. HMD Global introduced it's smartphones all over the globe and they were sold in the market in a very short time. Recently Nokia's Android smartphones in Pakistan get a major price cut for the ongoing holy month of Ramazan. Advance Telecom, the official distributor of Nokia phones in Pakistan, announced these newly lowered prices in celebration for the ongoing holy month.
Below you can notice the old price comparison with new one.
Model                Old Price (Rs)                  New Price (Rs)
Nokia 1                10,900                               9,250
Nokia 2                12,470                              11,920
Nokia 5                19,500                              17,650
Nokia 6                24,950                              19,990
Nokia 6 (2018)     29,000                              21,735
Nokia 8                49,900                               35,990
This major price cuts made huge Nokia sales in Pakistan, As we speak the Nokia phones are out of stock on Advance Telecom's website. We expect the company to re-stock it's inventory soon, as of now there is no official announcement that the prices might get changed at a later date.