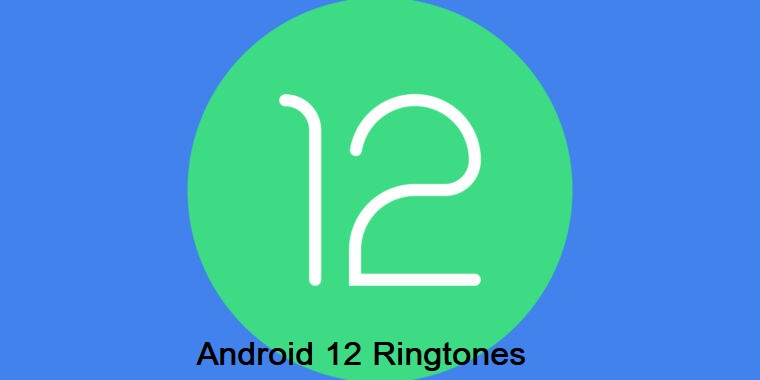 In this port you can download Android 12 OS ringtones with haptic effects. Finally Google has started testing it's 12th iteration of Android on various compatible devices. The latest Android OS update 12 brings numerous major changes, improvements and new features along with it. Just a few days back Google rolled out Android 12 Beta 1 for all the supported devices, and this is what the developers were waiting for. Since not all devices are going to get this new OS update so developers made it accessible for other device either by porting a few new features, like Wallpapers, Ringtones and themes etc.
A popular XDA developers cstark has tested and released the custom vibration effects for ringtones. This new features makes listening to the music makes it more immersive audio experience. Since the testing is going on so we can expect the future pixel devices will be equipped with these effects. We have the stock ringtones pack extracted from the Android 12 system dump. In this post we have have brought a complete collection of Android 12 stock ringtones for all Android device. Just continue reading the article to download Android 12 stock Ringtones, Notification Tones, and Alarm Tones.
Sample video:
Download Android 12 stock ringtones, notification tones, alarm and UI sounds with haptic effect
Thanks to developers for bringing us the all new stock ringtones from latest upcoming Google's OS. Just download the ringtones pack and enjoy the glimpse of all new tunes from Android 12. The Android 12 ringtones pack includes:
Ringtones: 97
Notification Tones: 73
Alarm Tones: 23
UI Sounds: 24
How to download?
We have created our own Google drive link so the download file is safe.
Download the zip file from the link below.

Now extract it on the internal storage of your device, you will get a media folder which contains further four folders.
You can directly access each tone from ringtone picker or open the folder and set the ringtone as your default ringtone.
Note: The haptic feedback may not work on some devices!
Popular downloads:
Galaxy S21 Ringtones, Over the Horizon 2019
OnePlus 6T Mclaren Edition ringtones
Want more? Just visit our Stock Ringtones category to grab more ringtones from multiple manufacturers.
Share these ringtones with others and spread happiness. Cheers!
Download section:
Download Android 12 Ringtone pack