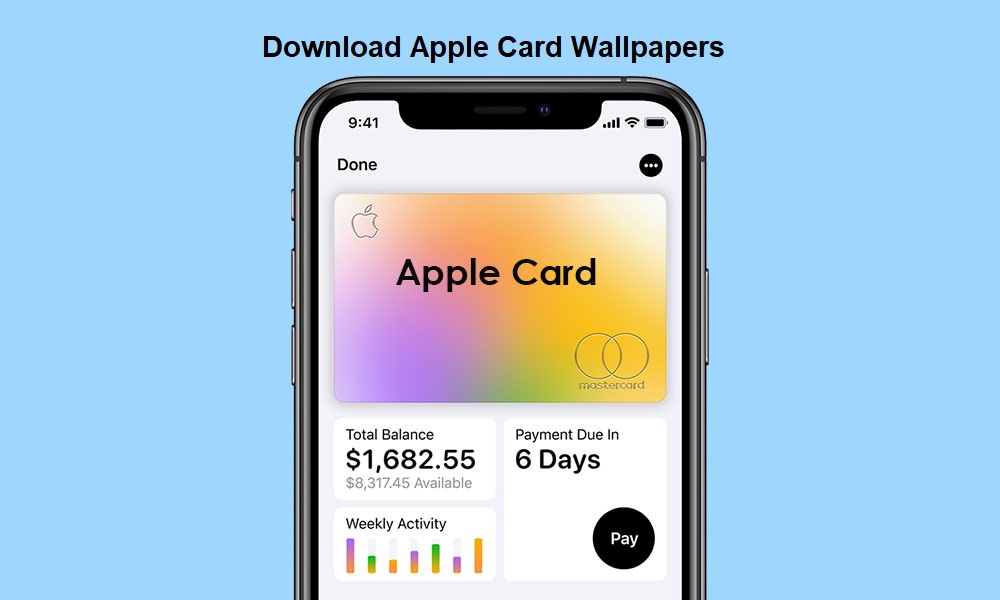 The California based company Apple is going to launch it's new versatile services to the iOS users. Though Apple is not going well in the recent market competition with the biggest tech giant Google and it's OS. Android OS provides it's services a way more better and cheaper as compared to iOS. Now the developers at Apple have planned to do something big and bit change, this year the company held an Apple Showtime Services event where Apple announced a bunch of new services and features. Among other features, Apple Card is one of the most important service recently announced. The Apple card service is not alone also there are a few new wallpaper representing the newly released service. In today's post, we have shared the link to Download Apple Card Wallpapers right away.
There is a set of 09 Apple Card Wallpapers available to download from the link below, each wallpaper comes with full HD+ 1242 × 2688 pixels resolution. So you can set them as your default background on any display with up to full HD+ resolution. Before heading to the download section let's give you a brief overview of the Apple Card service.
Apple Card: Details
For those who are unaware of the Apple Card, Apple Card is a new Credit Card from Apple just like any other Bank Credit Card. However the Apple card will not work like tradition Credit cards, but it will completely give a new user experience to the iOS users. With a iOS device in hand the users will have access to easy-to-use applications with no extra fee, better reward system, hassle free service and lower interest rates. Unlike banking credit card, there will be no annual fee and late charges. All these services will be available through popular Apple Pay app, now the company has decided to enhance it's services to improved user experience. Once you're approved, the Apple Card will appear in your Wallet app instantly and you will be ready to use it.
Apple Card Wallpapers – Download
As mentioned earlier, the inspired Apple Card Wallpapers pack includes a set of 9 Wallpapers with each one in 1242 × 2688 px resolution. The wallpapers posted below are just for sample so we kept it in low resolution to improved page loading experience. The Apple Card Wallpaper in Full HD+ resolution are mentioned in the Google drive link below.
Download Apple Card Wallpapers