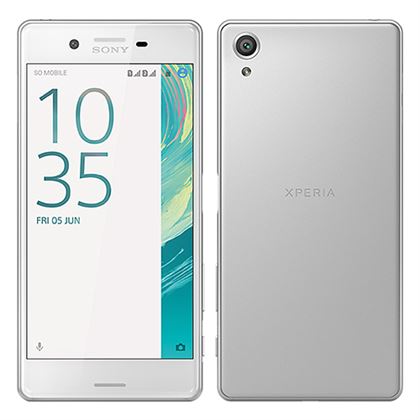 TeamWin has released the official TWRP recovery for Sony Xperia X. The latest official TWRP recovery builds are updated to v3.2.2-0 that brings stability improvements and bug fixes. So it's nice to see the arrival of official TWRP 3.2.2-0 for Xperia X. Just read more to see the complete instructions to download and install the TWRP recovery on your Xperia X.
Features of Official TWRP 3.2.2-0 Recovery
TWRP recovery version 3.2.2-0 is currently the latest version available till date. The new version brings stability and bug fixes, TWRP recovery is very simple recovery and it's user friendly interface is easy for newbies. The TWRP recovery lets you install custom ROM or any .zip flashable file, you can create Nandroid backup and restore, use it as file manager and much more. It also supports changeable themes and adjust brightness and screen on times etc.
As far as working is concerned both official and unofficial builds work the same in fact some unofficial builds are developed and modified by third party developers which arrive sooner then the official build. Still if you trust the official TWRP recovery build and were waiting to install official TWRP recovery on Xperia X then you are at the right place, in this guide we'll show you how to download and install official TWRP recovery 3.2.2-0 on Xperia X.
Download official TWRP recovery 3.2.2-0 for Xperia X
Just click on the link below to download the latest official TWRP recovery 3.2.2-0 .img file for both devices.
Downloads:
Download TWRP recovery | twrp-3.2.2-0-suzu.img
Pre-requisites:
Install adb and fastboot drivers on PC, just follow our guide to install them in a few seconds.
Once the adb and fastboot drivers are installed, just move the above downloaded twrp recovery file into the folder named adb (locate it in the directory where you have installed adb and fastboot drivers).
Now you need to download and install latest Huawei USB drivers on PC. Follow our guide to download them right away.
Now it seems you are all set to install TWRP recovery on your Xperia X.
Process to install official TWRP 3.2.2-0 recovery on Xperia X
For your ease we have posted a separate guide to explain the process to install custom recovery on Xperia X.
Just follow our guide to see further instructions to install TWRP recovery on your device.
You may also like:
Download Android P Emojis and font for any Android device
Enable YouTube Picture in Picture mode on any Android phone
Download Android P Boot Animation
That's it! We hope this guide proved to be helpful to you in installing official TWRP recovery on your Xperia X. If you have any query regarding this post just drop your comment below.