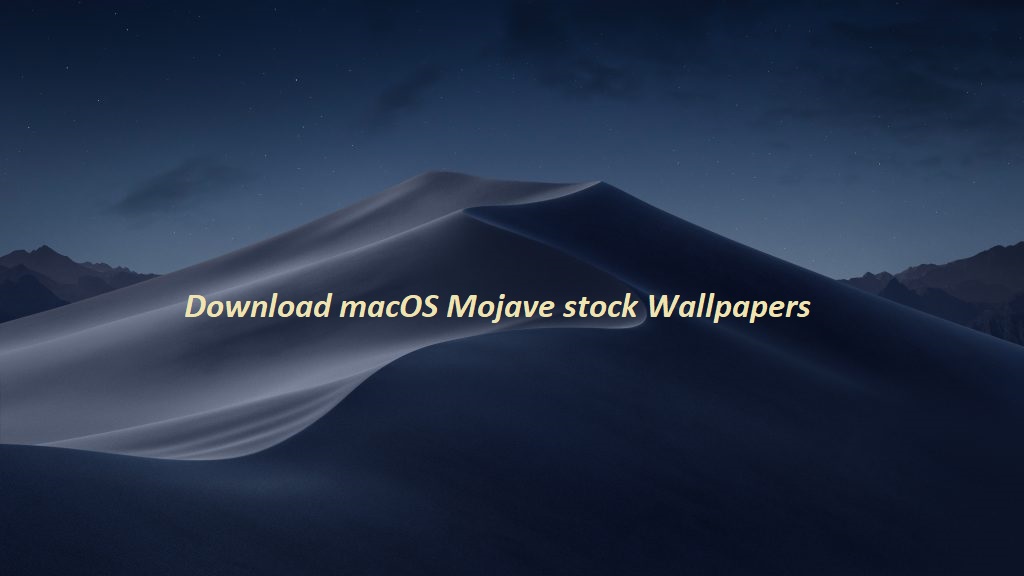 Here we have brought the latest macOS Mojave Wallpapers in 4K Ultra HD resolution (5120 x 2880). Apple's latest macOS Mojave is packed with beautiful looking Wallpapers, fortunately we got our hands on the complete collection, just read the article to download the high resolution macOS Mojave default Wallpapers.
Apple has just announced it's next OS update called macOS Mojave. The new update is packed with multiple new features and improvements over the previous update. The macOS Mojave brings two new backdrops representing light and dark mode in macOS Mojave. Among the two macOS Mojave wallpapers, one is taken in board daylight that represent the light mode and the other is taken at night for the representation of dark mode. macOS Mojave will be available for the users associated with developers account but that doesn't stop you from enjoying a smaller glimpse of the action. The mojave themed wallpapers looks amazing on 4K display, so just head to the downloads section to grab the wallpapers right away.
Download macOS Mojave HD Wallpapers
The macOS Mojave brings a set of 2 new official stock wallpapers, great thing is that the wallpapers are in 5120 x 2880 4K Ultra HD resolution which means they look so nice on the 4K screens. You can see the sample of macOS Mojave wallpapers in the gallery below, if you like them and wish to download both of them in K Ultra HD resolution just click on the link below.
Download macOS Mojave official Wallpapers
If you liked the wallpapers above and want to grab them in 4K Ultra HD, just click on the link below.
Download macOS Mojave Wallpapers
Download complete zip file and extract to get Ultra HD macOS Mojave wallpapers. Google Drive
Download Automatic wallpapers changer.
Download iOS 12 stock wallpapers
That's it! Hope you like our work, stay tuned for more updates and don't forget to share the guide with others.