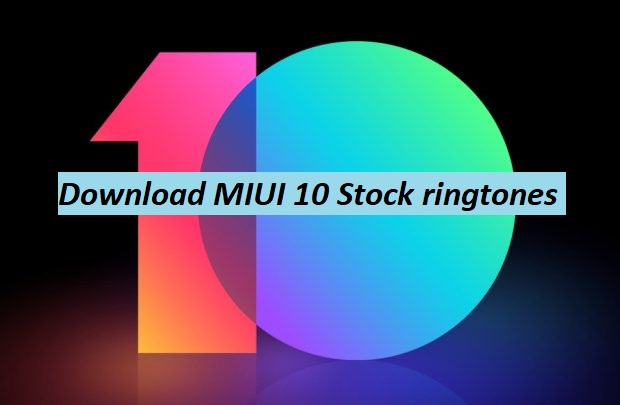 Xiaomi's next OS MIUI 10 has been released and today we have brought a complete collection of MIUI 10 stock ringtones. The default MIUI 10 Stock official ringtones are in .mp3 format and the folder contains 56 tones. Read more if you wish to download stock ringtones from MIUI 10.
MIUI 10 is already heading towards various devices and we have posted guides on them as well. The new update brings new features and some features are so smart they even know your daily routines and act accordingly. MIUI 10 is a custom skin from Xiaomi just like Samsung's TouchWiz and Sense from HTC, but in the MIUI 10 update company has worked a lot to make it more versatile and smart. The new update also brings new wallpapers and ringtones, after posting guide on MIUI 10 stock wallpapers now we are here with bundle of stock MIUI 10 official ringtones. If you wish to download all of them at once just go head and read the download instructions below.
Download MIUI 10 Stock Official Ringtones and notification tones
The MIUI 10 Ringtones Package includes:
56 Ringtones
Download MIUI 10 Stock Ringtones
We have created our own Google drive link so it is safe to download.
Download
MIUI 10 Ringtone download. Drive
Download the Zip file from the link above.
Now Extract it on the internal storage of your device, you will get a media folder which contains further four folders.
You can directly access each tone from ringtone picker or open the folder and set the ringtone as your default ringtone.
You might be interested in:
Download MIUI 10 Stock Wallpapers
Download Xiaomi Mi 8 Stock Wallpapers
That's it! Don't forget to share this guide with your friends also, happy Androiding!