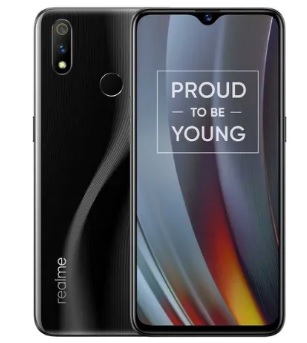 Chinese manufacturer Oppo has launched Oppo Realme 3 Pro a successor to the Oppo Realme 2 Pro released last year. If you are a Oppo fan then we have a great news for you, the device will be released soon but we have managed to get our hands on the leaked Oppo Realme 3 Pro stock wallpapers including Proud to be young Wallpapers for our readers. In this article you will be able to download Oppo Realme 3 Pro default wallpapers in original resolution. Just read more to download official Oppo Realme 3 Pro built-in stock wallpapers.
Oppo Realme 3 Pro features in detail:
Before we head to the download works lets give you a brief overview of the device. But remember you can directly grab the wallpapers from the download section below if you are not interested to know the specs.
The Oppo Realme 3 Pro will come with a 6.3-inch Full HD+ display with a water drop notch. The device packs in a Snapdragon 710 processor coupled with Andreno 616 GPU, the board also holds up to 128GB of storage with up to 6GB of RAM. On the rear there is dual 16+5MP rear snapper and on the front there is single 25MP sensor for shooting selfies. The device features fingerprint sensor on the rear and the hardware is powered by a 4045mAh battery. Box opened device will be running Android 9 Pie with ColorOS 6 and will be eligible for further firmware update support. That's all about the brief overview of Realme's upcoming smartphone now lets head to the section blow to download Oppo Realme 3 Pro stock wallpapers.
Download Oppo Realme 3 Pro stock wallpapers
At the moment we have 15 stock wallpapers from Oppo Realme 3 Pro with Proud to be young Wallpapers, we will add more wallpapers over time. All the wallpapers are in 1080 x 2340 original resolution which you can download from gallery below.
Note: The gallery arranged below contains original resolution wallpapers.
Download complete zip in full resolution.
Tips: Here is the automatic wallpaper changer app, you can put all the wallpapers in the folder and the app will change the wallpapers automatically upon desired time.
More suggestions:
iPhone XS Max Stock Wallpapers
Want more? Just visit our stock wallpapers category.
Cheers!