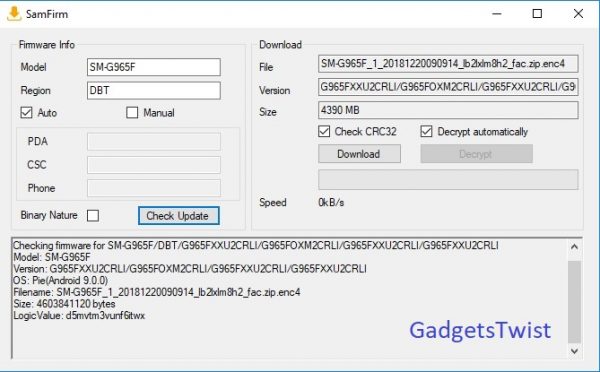 If you are looking to download Odin flash-able Samsung firmware for your Galaxy device then there is now a very convenient utility available that let's you easily download latest Samsung firmware tar file directly from Samsung servers. The software is called SamFirm, credit goes to an XDA member zxz0O0 for developing this useful tool. I have been a regular writer of Samsung firmware update tutorials, and often we need to wait a lot for the latest firmware to become available on the reputed sources.
So we decided to write this brief tutorial for all those users who have been waiting for the latest firmware to become available on the redirected sources. In this tutorial, we are going to guide you on how to use the latest SamFirm tool to download Odin flash-able firmware regarding your country or region. Just continue reading along with the guide to download SamFirm_v0.3.6.zip and see instructions to flash the firmware on your device.
Android is an Open Source Operating system that provides infinite tweaking options, the Android developers community has kept tons of tweaking mods, moded apps, patches, ported ROMs and other tweaking stuff for all Android devices. There are also a risk involved in flashing ROM and mods on the device that creates a mess and can make it useless. Most popular term we often use to hear is "brick" that makes a device stuck at bootloop, so there you may need to flash the stock firmware on your phone to bring it back to life again.
Even though there are some users who just don't care about firmware updates or don't have an interest or time for such things sometime also stuck into a situation when installing the official firmware remains the only lifesaving option for their phone. So we recommend you to try this amazing SamFirm tool to download latest Samsung firmware of your choice, unlike some sites this tool has capability to resume the update as well. The SamFirm is designed to be installed on Windows PC running Windows 10, 8, 7. Just follow the steps below to see, how to use the SAMFirm tool and download the firmware for your smartphone.
Process to download Latest Samsung Firmware
Samsung releases different variants of it's Galaxy devices regarding the regions/country. Mostly there are two variants, the Exynos variants are released for the EMEA, while the Snapdragon variants are released for the North American market.
You can see the device model/variant and firmware number by going to Settings> About device > From here note download the important points including the model number and the CSC code of your device. Because you need all this to correctly download the latest Samsung firmware via SamFirm tool.
Note: Please note download the correct model number and CSC, because if you download and flash wrong firmware file it will end up as a brick device.
How to Download Latest Samsung Firmware using SamFirm 2022
Download SamFirm tool (SamFirm_v0.3.6.zip)
Step 1: Extract the SamFirm_v0.3.6.zip on any convenient location on PC.
Step 2: In the extracted folder, locate the SamFirm.exe and click to open it.
Download Microsoft .net framework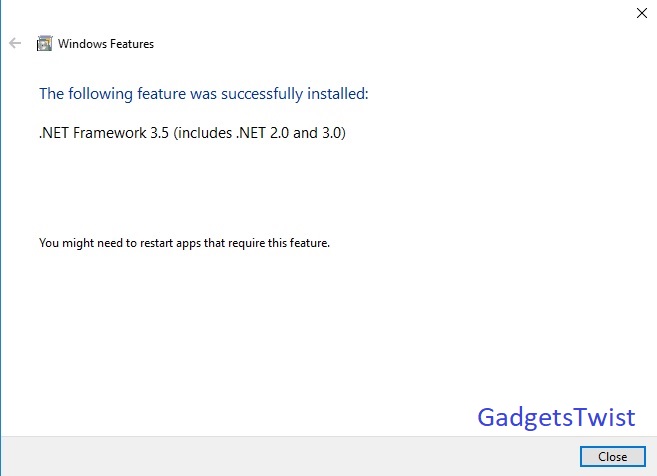 Step 3: Please note that SamFirm requires Microsoft .NET Framework installed on your computer to run. Therefore, if you are prompted by the tool to install the framework.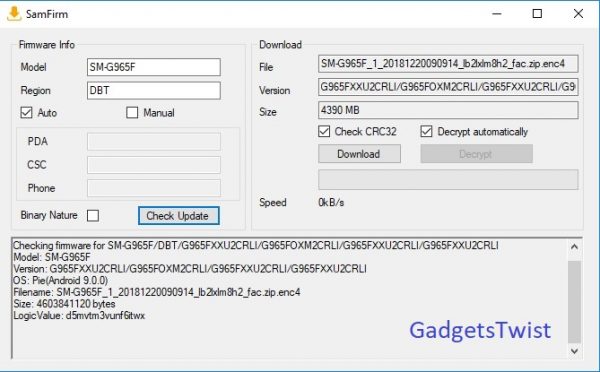 Step 4: After the installation you can run the SamFirm tool, in the app interface, type your phone's model number in the Model field in SamFirm.
Step 5: Then you need to type in the appropriate CSC or Country Specific Code for your country.
Step 6: Now check Auto option in SamFirm and then click the Update button.
Step 7: Let the app connect to the Samsung servers to find your requested firmware,
Step 8: Once the firmware is found, you'll see the details of the firmware in the details section on SamFirm.
Step 9: Simply click the Download button in SamFirm to grab the firmware right away.
That's it! Wait for the firmware downloading process to complete, once it is done.
How to flash Latest Samsung Firmware via Odin
You may also like:
Download MIUI 10 theme for all Galaxy devices
We hope this guide helped you, stay connected with us for more guides. If you have any query feel free to contact us personally at [email protected] or drop a comment in the section below.