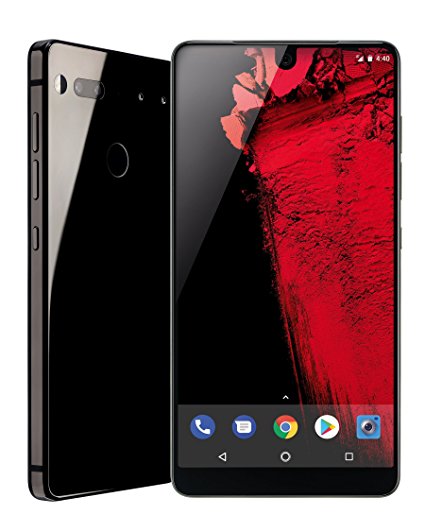 As usual Essential Phone PH-1 is second in the line after Pixel units that is now receiving latest monthly security patch from it's manufacturer. Just follow our guide to download and install the latest January 2019 update for Essential Phone. Arriving as build PPR1.181005.116, the January 2019 update for Essential Phone PH-1 also brings some under the hood improvements and bug fixes.
Every month Google release fixes via monthly security patches and then these updates are adapted by other manufacturers. Essential Phone has a good history of receiving quicker updates and now here is the latest January 2019 security update released for Essential Phone PH-1. Just keep reading the article to download the PPR1.181005.116 OTA / Factory image along with the process to install it on your device.
January 2019 PPR1.181005.116 update for Essential Phone: Details
The update weighs around 52.2MB, the screenshot of the update is posted below.
Device Name: Essential Phone
Device Model: PH-1
OS update: Android 9.0 Pie
Build number: PPR1.181005.116
Android Security Patch Level: January 05,  2019
Size: 52.2MB
Install January 2019 PPR1.181005.116 update on Essential Phone PH-1 via OTA
The update is heading to the eligible devices, if you think your device is un-rooted then the OTA is heading to your phone anytime soon. If you think you got zero patience in your DNA then head to the process mentioned below.
Tap the Settings icon in the apps drawer.
In the Setting menu, head to the "About phone" section.
Now select tap on "System updates" and check for the available system updates.
Tap on Download if it notifies you of the update, and let is install automatically.
As we mentioned above that only stock un-rooted device is eligible for the update, don't waste your device waiting for the OTA if your device is rooted, it will never gonna happen you need to switch to manual firmware installation.
Note: If you get OTA update right on your device, then before installing the update it is mandatory to charge your device minimum at 60% to avoid shut down. Good Luck 🙂
Downloads:
Download OTA: PH1-OTA-PPR1.181005.116.zip (1.0 GB)
Download Factory Image: PH1-Images-PPR1.181005.116.zip (1.3 GB)
How to install January 2019 PPR1.181005.116 OTA on Essential Phone via adb-fastboot
Pre-requisite:
Set up adb and fastboot drivers on PC by following our guide.
Download the OTA image for your device and move it to the internal storage of your device
Step to install OTA image via adb

Step 1: Now open the directory where you have installed the adb and fastboot drivers, search for the folder named 'ADB' in there. Once you find it open it and you'll see four files including ADB and fastboot.exe(as shown).
Step 2: Now connect your device to PC using USB data cable and let the drivers installed completely.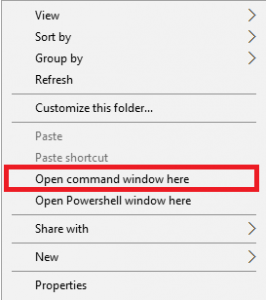 Step 3: Now press and hold Shift key and right mouse click any empty space in the adb folder and choose 'Open command window here'(as shown above).
Step 4: Boot your phone into recovery mode, to do this enter the following command in the command window.
adb reboot recovery
Step 5: Once in recovery mode, choose the option "Apply update from ADB"
Step 6: Sideload the OTA with the following command
adb sideload <OTA_image.zip>
How to install January 2019 Factory image on Essential Phone
For installation through this process, the bootloader on your device should be unlocked.
Step 1: Download the factory image for your device from the links above.
Step 2: Extract the factory image zip on your PC
Step 3: Run the flash-all.bat file on windows PC.
Step 4: If you are on Mac/Linux then run the file flash-all.sh.
Wait for the process to complete.
That's it! If you find any difficulty in the update process let us know, and don't forget to share this guide with others.