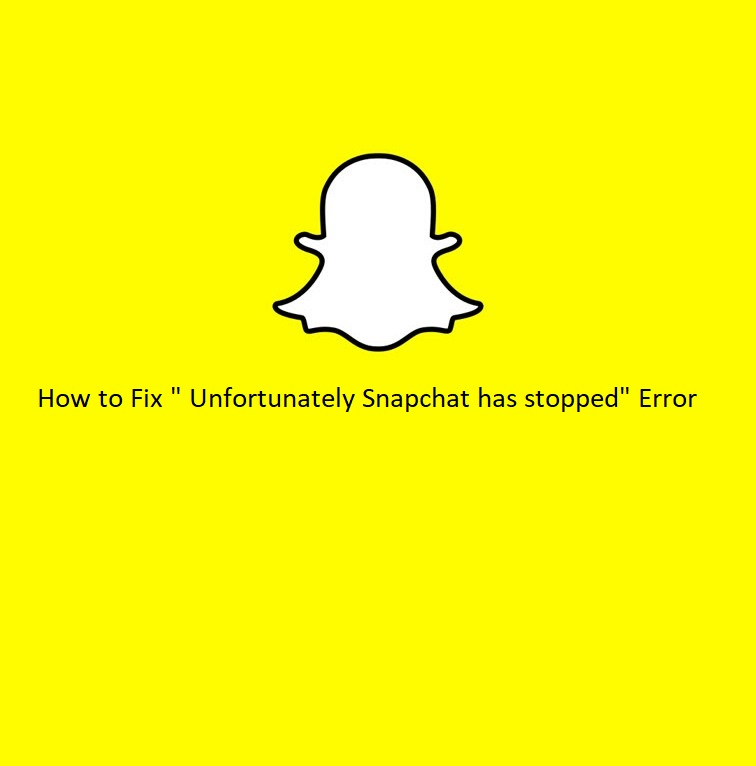 This quick fix guide is to help all those users of Snapchat application, who are facing the "Unfortunately Snapchat has stopped" error on their Android devices. There can be multiple reasons which lead to the sudden crashing or freezing of app with an annoying message "Unfortunately Snapchat has stopped".
We have faced this error multiple times and finally got a solution for it. Once you start getting this stubborn error on your device you won't be able to use Snapchat properly and it will pop up each time you open the app. So in order to get rid of this annoying situation, we have decided to write this quick solution(that worked for us) for all those who want to fix the Snapchat crashing issue on their devices. Here is what we have done to fix the problem.
How to fix Unfortunately Snapchat has stopped error on Android
The quick methods to fix Snapchat issues involve clearing the application's cache, data and re-installing the app. Let's start with the first one and see if it works for you, the same way it worked for us.
1. Clear Cache
Open the Settings app on your device.
From the list of Settings > Tap on 'Apps' and locate the Snapchat app
Tap on Snapchat and then tap on "Storage"
In the storage section, tap Clear Cache and Clear Data.
Reboot your device once done with it. Now Open Snapchat app from App drawer and see if the problem is fixed. If it is still there, just re-install the update by following the process below.
2. Re-install the app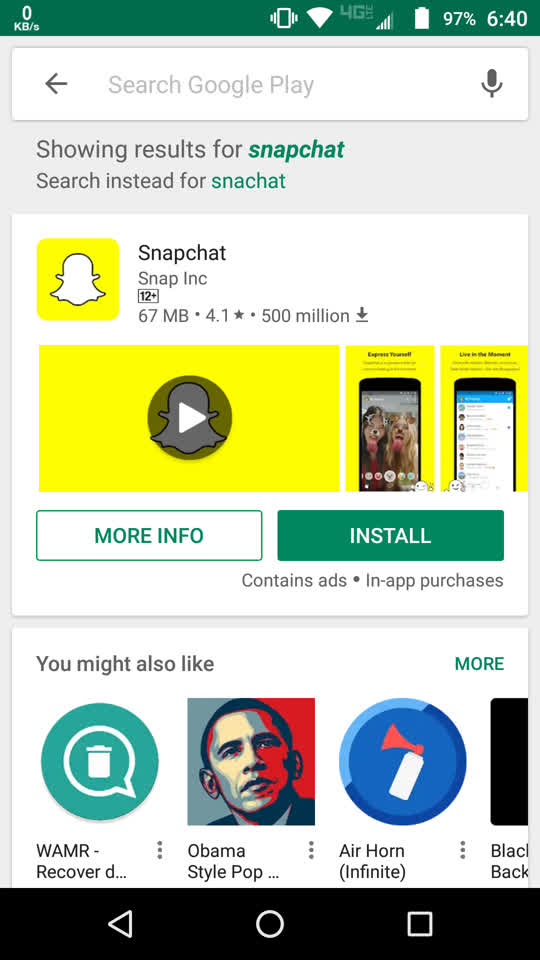 Open Google Play Store and search for Snapchat
Now tap Uninstall to make it eligible for re-installing the app.
Once the app has uninstalled, now click on the install button to install the app again.
If the above mentioned quick fixes did not fix the issue, then you may need to detect additional issues which are not letting the app to work. Here a few possible reasons.
3. Make sure Your device is running on the latest firmware
Try to update your device on latest firmware, sometime the older firmware is not compatible with the latest version of Snapchat app. You can see the compatibility of Snapchat in the App details section on Google Play.
If you are running a custom ROM then switch to the stock firmware, because custom ROMs cannot be 100% stable like manufacturer's stock firmware.
Despite following our all suggestions if the app still doesn't work for you, just drop an email to Snapchat to ask if they can work on providing support for your device or the version of OS You are running on your device.