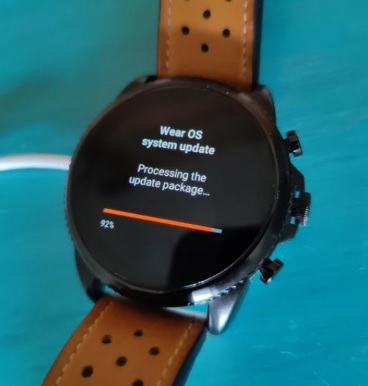 Just a few days back Fossil unveiled it's Wellness Edition of its Gen 6 smartwatch running Wear OS 3 out of the box, and now as promised all the Fossil's Generation 6 smartwatches are receiving the latest firmware. Reddit users first reported about the update and even shared their screenshot of the new UI. If you own any of the Gen 6 smartwatch then get ready we have the working link to download Wear OS 3 for Gen 6 Smartwatch.
The all new Wear OS 3 comes with a bunch of improvements, new features and stock re-vamped UI resembling pretty close with the Pixel watch. Some of the main upgrades includes, improved health and fitness tracking, apps icon and UI shifts. Just continue reading the guide to see the details about Wear OS 3 and process to download latest firmware on Fossil Gen 6 Smartwatches.
Wear OS 3 firmware: What's New?
WearOS 3 on Gen 6. Smooth. from WearOS
The Wear OS 3 comes with big changes and improvements. The UI is more close to stock, line up with the new Pixel Watch. A few buttons are re-arranged and icons got design change, status bar with Wi-Fi/BT status and battery percentage appear at the bottom.
Download Wear OS 3 firmware for Fossil Gen 6 Smartwatches
The update will be available for all users in a few day or sometime it can take a few weeks until every user gets the update all over the globe. However The Wear OS 3 update for Gen 6 Watches is already live, so get it on your device right away by going into About >> Update software. Let the watch check for new updates or check the Wearable App.
Note: Updating to new Wear OS 3 will wipe your device data so you need to install the Fossil app to set up for the update.