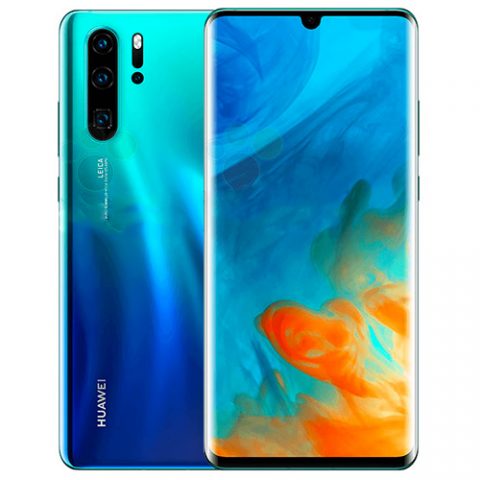 Since the recent imposed ban by the Trump administration on the Huawei smartphone market in the US, it's still uncertain whether the Chinese smartphone maker will continue to provide upcoming Android updates. There is a partial ban on the Huawei products right now but if US and China's agreement fails then there will be no Google services in the future, that means Huawei will be unable to provide firmware update support to it's devices. At the time when Huawei users expecting to receive Android 10 Q update on their devices, the circumstance has changed pretty much but still there is a hope that Huawei will feed it's device with the 10 iteration of Android OS.
Since Google has already provided the pre-release Android Q kernel source code to Huawei so there is good chance that the OEM must have already made significant progress on its next major update. Yet there a good news for the Huawei P30 and P30 Pro users, yesterday a leaked Android Q pre-release build has been spotted and the popular FunkyHuawei.club has shared a method to install a pre-release EMUI 10 build on the Huawei P30 Pro for those of you who are getting impatient to see latest OS update on their device. The update is available comes with build VOG-L29 5.0.1.35(C675E1) and EMUI 10 skin on the top of stock Android 10 Q update and July 2019 security patch. Just continue reading our guide to download and install the Android Q leaked update on Huawei P30 and P30 Pro.
Firmware details:
Device Name: Huawei P30/P30 Pro
Model: VOG-L29/L04/L09
Android OS: Android 10 Q
Build: VOG-L29 5.0.1.35(C675E1)
SPL: July 2019
Status: Pre-released build
More details about the Android Q VOG-L29 5.0.1.35(C675E1) firmware for Huawei P30 Pro.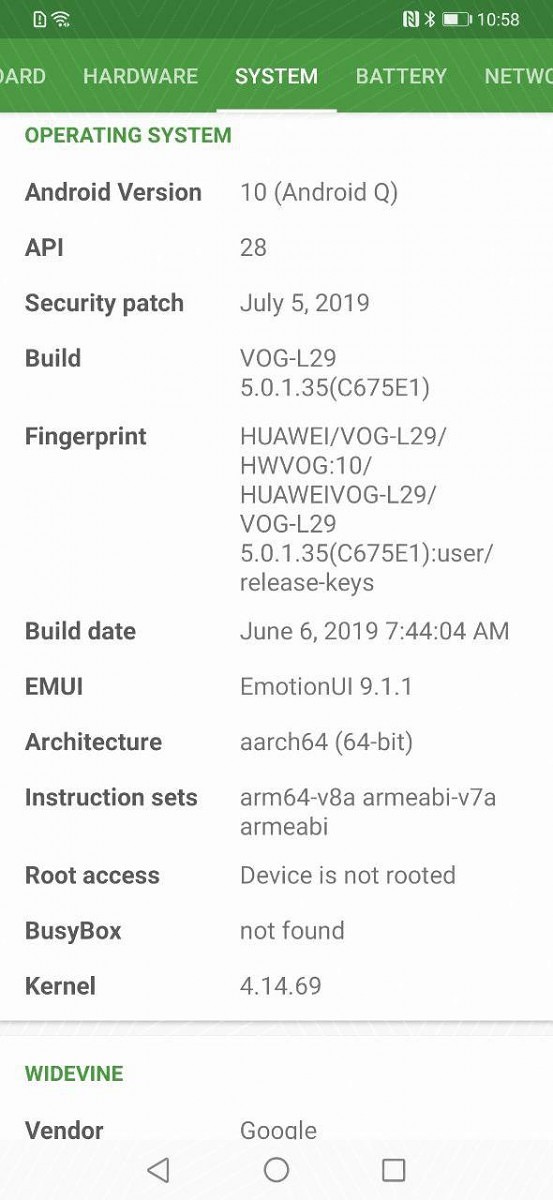 Note: Since this is the initial build of Android Q, so according to funckyhuawei the firmware status will show a little different details, i,e, Max Weinbach installed the firmware on it's dual SIM variant of Huawei P30 Pro C432 changed to C675E1 in the process. The update also shows the EmotionUI 9.1.1 with Android 9 Pie whereas it is based on EMUI 10 and Android Q, this technique is used by Huawei to prevent leaks but still it happened.
Screenshot from the Huawei P30 Pro Android Q leaked update:
Working features:
Dutch language is activated and works as expected
Calling, camera, OK Google work just fine
HiSuite doesn't recognize the phone anymore
There's a new logo (as seen in the featured image above)
New layout for the camera modes in the camera app
There seem to be overall performance improvements
Video review of Huawei P30 Pro leaked Android Q update
How to install the pre-release Android Q update on Huawei P30 Pro
Method 1: Well you need to visit the Funckyhuawei.club to see instructions to flash the update on your device. You will need to buy some credit first that will charge you a few bucks.
Method 2 Free method: We will keep this article updated once we get our hands on the firmware file. The process will be same as installing common firmware file on Huawei devices, stay connected!
source xda
Sharing is Caring!