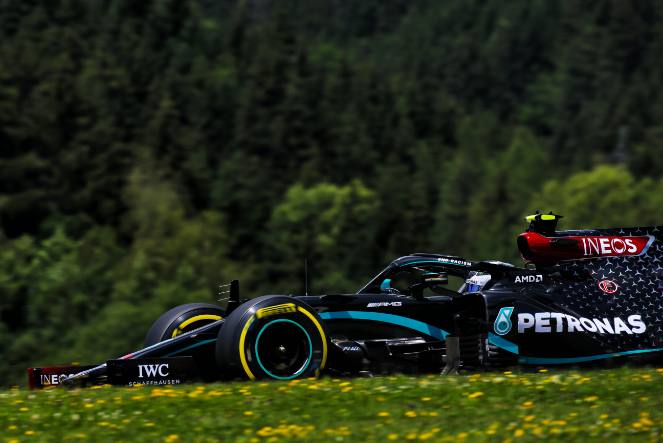 Download Mercedes AMG W14 Wallpapers in 4K High resolution: If you are a fan of sports or luxury cars and prefer the sleek elegance of Mercedes-Benz vehicles, then the Mercedes W14 is sure to catch your attention. This post specifically brings 4K wallpapers from the newly released F1 Mercedes AMG W14 for it's fans. This is one of the most anticipated releases from Mercedes, the W14 combines cutting-edge design, advanced technology, and impressive performance into a stunning package. In this article, we have brought a collection of 8 4K resolution Mercedes W14 wallpapers to elevate your desktop or Android smartphones with their mesmerizing appearance.
The Mercedes AMG PETRONAS F1 Team recently unveiled their latest 2023 contender, the Mercedes-AMG F1 W14 E PERFORMANCE equipped with futuristic design and technology. Today, we are bringing you the Mercedes AMG W14 wallpapers in 4K resolution for any Android or iOS device. The Mercedes AMG W14 wallpapers are in 4K 3840 x 2160 resolution to be fit on any HD display!
Download Mercedes AMG W14 Wallpapers in 4K | Elevate Your Desktop or smartphone screen with Automotive Luxury
Here we have the Mercedes W14 Wallpaper in 4K resolution. The gallery posted below contains sample images with low resolution to keep the page speed high. In order to download the all 8 wallpapers in 4K resolution just tap on the download link below.
Download Mercedez W14 AMG Wallpapers
Recommended:
Xperia XZ4/Xperia 1 Wallpapers
Download One vision wallpapers
Want More? Just visit our Wallpapers Category to download more beautiful wallpapers from other OEM's.
If you like our work don't forget to share, because Sharing is Caring 😉