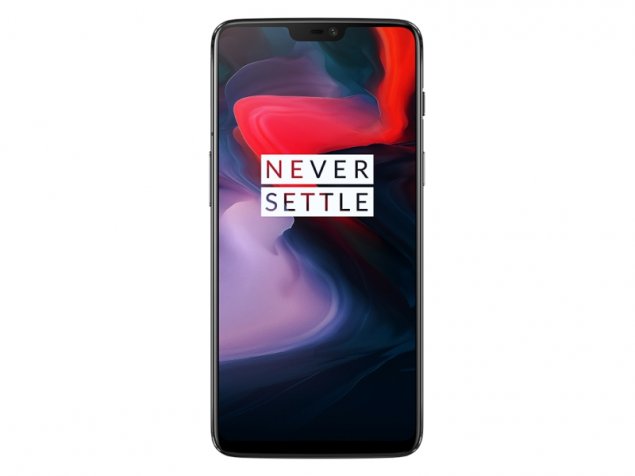 Great news for the owners of OnePlus 6, the process to unlock bootloader on One Plus 6 has arrived that will further assist you in rooting and installing TWRP recovery on your device. In this tutorial we'll guide through out the process to unlock bootloader on OnePlus 6. Just follow the instructions below to see the step by step oneplus 6 bootloader unlock process.
OnePlus 6 is a successor to OnePlus 5T, after watching the huge sales and success of OnePlus 5T in the market the company has launched it's 2018 flagship killer OnePlus 6. This time the company has stepped further with the design and build quality of OnePlus 6, the traditional metallic series is over and for the first time company decided to use the glass design in OnePlus 6 that mean it also gets the wireless charging feature as well.
Now if you got hands on the OnePlus 6 and wish to root and install custom recovery for installing custom ROMs on it then you need to unlock bootloader on OnePlus 6. Each new device comes with locked bootloader to ensure no one modifies the firmware or perform custom operation(root) on the device. Good news is that manufacturer like OnePlus manufacture development friendly devices that means you can easily unlock bootloader of any OnePlus device.
How to unlock bootloader on OnePlus 6
OnePlus 6 bootloader unlock process is very simple but let us remind you that once you unlock the bootloader on your device the warranty expires, until you re-lock it back (which is also possible and we have mentioned it in the same guide as well). Keeping in mind all these cautions still if you are ready to unlock bootloader on OnePlus 6 then without wasting much time lets head to the process to unlock bootloader on OnePlus 6.
Before you begin make sure you met the following criteria:
You phone's battery should be charged upto 60%.
You must make a secure backup of your important data including Messages, Call Logs, Apps, downloads and gallery stuff. (Because unlocking bootloader on your device will format your phone completely).
Enable 'USB debugging' and 'OEM Unlock' option from Settings > Developer options.
Sometimes you need to activate the Developers option in Settings menu. To do so, go to About phone and tap the Build Number 7 times.
Now you need to install the latest ADB and fastboot driver for windows PC. Follow the guide to install them right away. | Download and install the latest USB drivers for OnePlus.
Once you are done with the above preparations it's the time to start the process to unlock bootloader on OnePlus 6.
Process to unlock bootloader on OnePlus 6

Step 1: Now open the directory where you have installed the adb and fastboot drivers, search for the folder named 'ADB' in there. Now open the folder and you'll see four files including ADB and fastboot.exe(as shown).
Step 2: Connect your device to PC using USB data cable and let the drivers installed completely.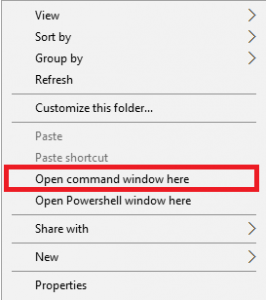 Step 3: Now press and hold Shift key and right mouse click any empty space in the same folder and choose 'Open command window here'(as shown above).
Step 4: Now you need your device to boot into fastboot/bootloader mode, to do this enter the following command in the command window.
adb reboot bootloader
Step 5: Once your phone boots into fastboot mode, issue a second command to ensure adb driver is picking up your device.
fastboot devices
Note: It will return something like this(as shown).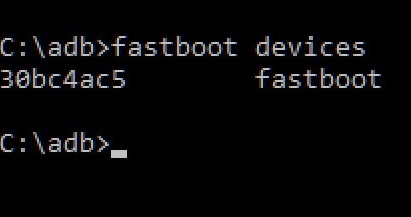 If it doesn't generate any number, then you need to install the USB drivers for your device on PC. (Mostly if your device boots into fastboot mode by the above command then it's enough because it shows the adb drivers are working fine).
Step 6: So here we are going to issue the final command that will unlock bootloader on OnePlus 6. Type the following command in the command window,
fastboot oem unlock
Now you will find bootloader unlock option on OnePlus 6, confirm the process and you are done.
How to relock bootloader on OnePlus 6
Now if you have changed your mind and want to relock bootloader, just issue the following command.
fastboot flashing lock
It will ask you to relock bootloader, highlight the 'Yes' option using volume keys and press power key to confirm.
That's it! If you have successfully learned to unlocked/relock the bootloader on OnePlus 6 using our process, don't forget to share it other and spread happiness, cheers!