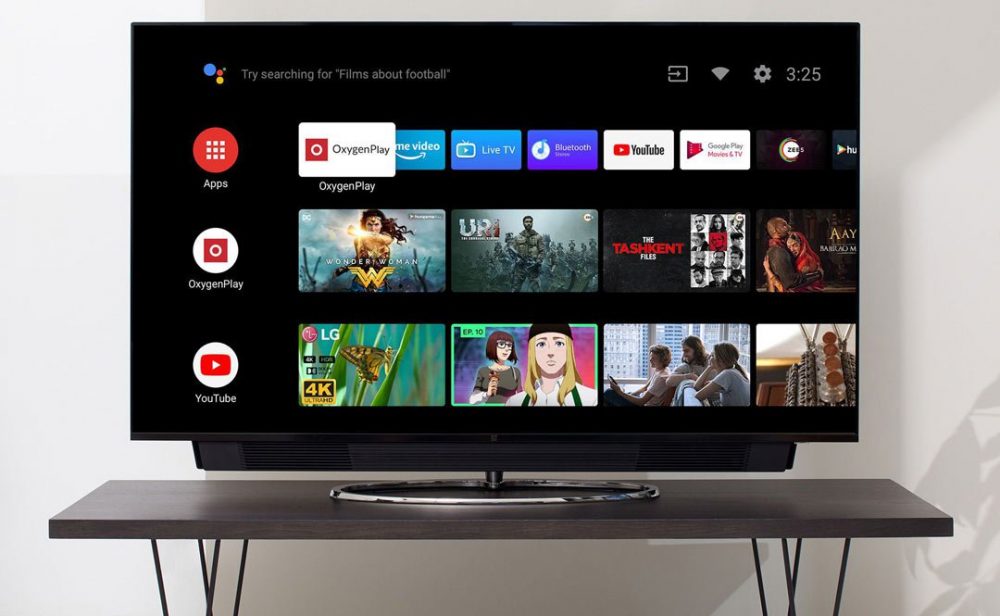 OnePlus has recently launched it's latest arrival of this fall, the OnePlus TV. The OnePlus TV comes in two variants, the OnePlus TV Q1 and OnePlus TV Q1 Pro. As you might already familiar with the word 'pro' the pro level devices are always the top line device with additional features and same is the case with the OnePlus TV Q1 Pro. One of the most attractive feature of the OnePlus TV is the sliding soundbar which glows every time you turned on the TV. The OnePlus TV Q1 Pro also comes with gorgeous wallpapers which look beautiful on the any device with HD+ screens, great new is that the OnePlus TV Pro wallpapers are now available to download as well. Here in this post you can download OnePlus TV Wallpapers for any smartphone with display resolution from HD to QHD+ Resolution.
OnePlus TV details:
As mentioned above the OnePlus TV's are available in two variants, the pro variant has the sliding soundbar mechanism that allows the clear sound of the speakers towards the viewers. The OnePlus TV Pro comes with a 55-inch 4K OLED screen that sports HDR 10 with Dolby vision. Since both TV's are smart TV so comes with Android 9 Pie OxygenOS with pre-installed Google Assistant and Alexa support. Overall the OnePlus TV has 8 speakers, 6 on the front and two are rear facing, the whole set creates a loud and clear sound effects. OnePlus has equipped the One TV Pro with MediaTek MT5887 processor coupled with 2.5GB of RAM and 8GB -storage.
Download OnePlus TV Pro Wallpapers |
OnePlus TV Wallpapers
Note: The images contained in the gallery below are just for sample and kept in low resolution to improve page loading speed. The OnePlus TV Pro wallpapers in QHD+ resolution are posted in our Gdrive link below.
OnePlus TV FHD Wallpapers
OnePlus-TV-FHD-Wallpapers
OnePlus TV 4K Wallpapers
OnePlus-TV-4K-Wallpapers
Tip: Want your device to switch wallpapers automatically after a few time? Just follow our guide to install automatic wallpapers changer app.
Most downloaded wallpapers:
Google Pixel 4 XL stock Wallpapers
Galaxy Note 10 Stock wallpapers
Want more? Just visit our stock wallpapers category to grab more wallpapers.
Cheers!