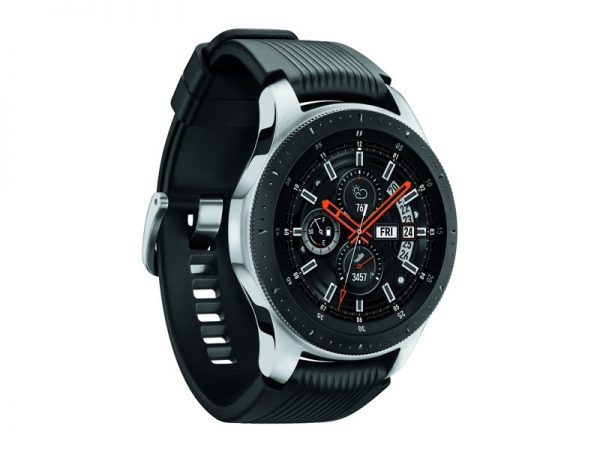 Samsung has started rolling out a new firmware update for the Galaxy Watch users around the Globe. The R810XXU1CSG4 update weighing almost 15MB took start from the Samsung's hometown South Korea and also available in the US market. The update beings enhanced and accurate swimming measurements including exact number of calories burned during swimming workaround. The update is available for both the 42mm and 46mm non-LTE variants. Just continue reading the guide to see more details and update the R810XXU1CSG4 firmware on Samsung Galaxy Watch.
R810XXU1CSG4 Firmware: What's new?
Apart from the aforementioned improvements the update also brings ability to disable automated sync for alarms from paired smartphones, allowing you to choose different alarm times on Smartphone and Smart Watch.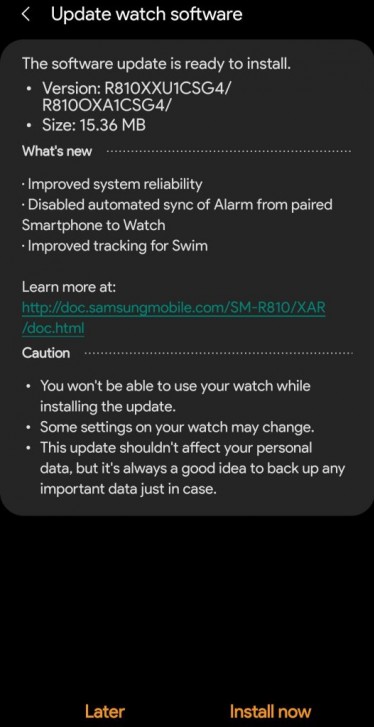 As mentioned above the update is currently rolling out in the US, other regions will get the OTA in a few days. The R810XXU1CSG4 update for Galaxy Watch is live now, so get it on your device right away by going into About >> Update software. Let the watch check for new updates.
via gsmarena