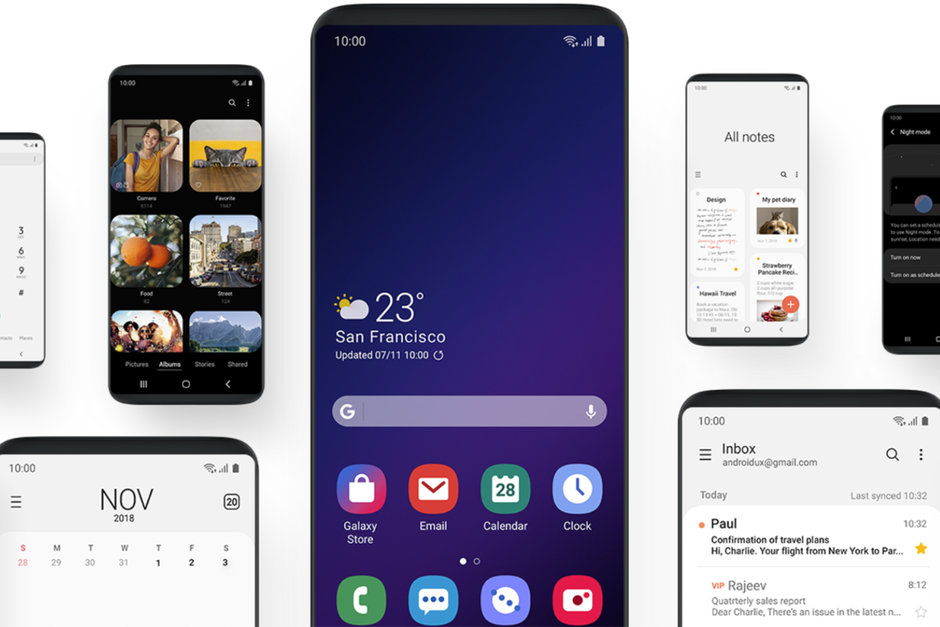 Samsung has begun seeding it's new UI, Samsung One UI along with Android Pie update for it's flagships units first. The Samsung One UI is an update of Experience UI which mainly focus on the one hand convenient usage of Samsung phones with bigger displays. The Samsung One UI comes with beautiful wallpapers as well, if you are interested to download Samsung One UI stock wallpapers for your device just read more to download them right away.
Samsung One UI details
The Korean tech giant has earlier replaced TouchWiz Ui with the Experience UI, now Experience UI also got revamped with improved user experience. Now a days mostly flagship device come with gigantic screens which sometimes makes the usage difficult specially if you are using the device with one hand. So Samsung come up with a solution, in the Samsung One UI the company divided the screen into two parts, the upper half works as a viewing area while the lower half is meant to interact with the commands in the viewing area, or in other words you can simply operate the device from lower half via thumb. The overall UI comes with rounded edges just like Android Pie with minor tweaks and enhancements. Samsung has also put some cool new wallpapers in the Samsung One UI, just follow the instructions below to download Samsung One UI stock wallpapers.
Download Samsung One UI stock wallpapers
Here in the gallery below, we have arranged a set of wallpapers for you, just click on the each image to make it larger and then click "Save images as" to save the wallpaper on your device.
Recommended for you:
Want more? just visit our wallpapers section to grab the wallpapers from multiple OEM's.