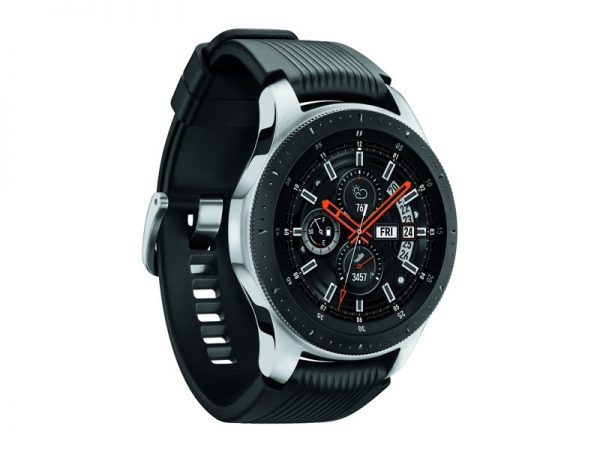 Samsung rolled out One UI update for Galaxy Watch, Gear S3, and Gear Sport three weeks ago, now T-Mobile has started distributing the Samsung's brand new One UI for Galaxy Watch units on it's network. The T-Mobile Galaxy Watch owners were eagerly waiting for the update, now it seems today is the happiest day for those users. The update is hitting the device as build R805USQU1BSE3 and weighs in at a huge 118.5MB.
The very same interface was released with the Samsung's Galaxy Watch Active earlier this year. The recent update comes with Tizen v4.0.0.4, brings loads of new features, new interface and much more. Just continue reading the guide to see the details about One UI firmware and process to download R805USQU1BSE3 firmware on T-Mobile Galaxy Watch.
R805USQU1BSE3 Firmware: What's New?
The Samsung's all new One UI was first released with Android Pie update for Galaxy smartphones, now the update reaches for the wearable department. The One UI comes with new redesigned interface with new graphics and animations, addition of new watch faces, easier access to quick settings menu, touch to wake, plus better battery life and better syncing with the phone. The update also adds new functionality in the health app, like outdoor swim tracking, daily activity tracking, Sleeping mode, improved battery backup and most useful features is the heart rate alert if the value goes above user-set limit.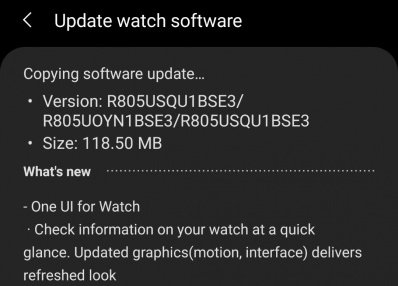 Here is the screenshot of the official change log

Download R805USQU1BSE3 One UI firmware for T-Mobile Galaxy Watch
The update will be available for all users in a few day or sometime it can take a few weeks until every user gets the update all over the globe. However The One UI update for Galaxy Watch is already live, so get it on your device right away by going into About >> Update software. Let the watch check for new updates or check the Galaxy Wearable App.
Download R805USQU1BSE3 firmware