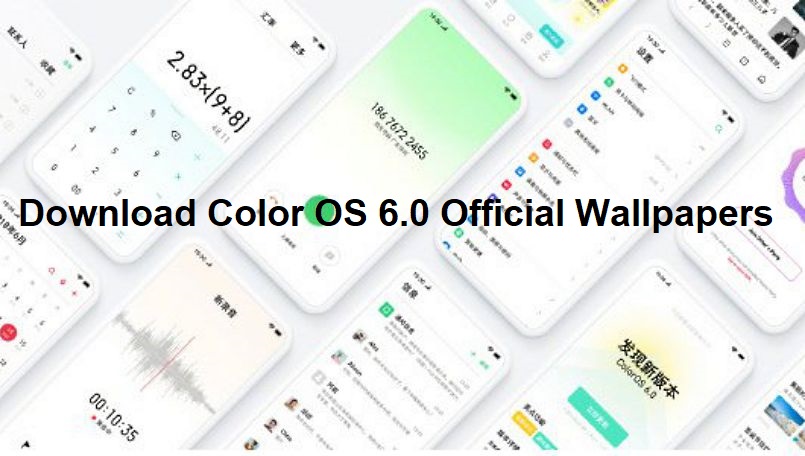 Color OS 6.0 has been released for supported Oppo and Realme devices, the new update brings cool color gradient interface designs with revamped UI and latest wallpapers. If you want to see a glimple of the ColorOS 6.0 then in this guide, we have brought you a complete set of Color OS 6.0 default wallpapers for you, all these wallpapers are vivid and beautiful and look great in their full resolution. Just continue reading the guide to, download Color OS 6.0 stock official wallpapers in full HD Plus.
Color OS 6.0 details:
Color OS is a custom skin that sits on the top of stock Android OS, each manufacturer has it's own skin i.e, Samsung has TouchWiz which is now Samsung One UI, Xiaomi has MIUI and Huawei uses EMUI. The Color OS is shipped with all the Oppo and it's sub-branded Realme devices. Since the Color OS 6.0 is the latest update released by the company, so it comes with a fresh gradient interface, new font style, multiple AI based features and more. In fact the new update directly involves improvements in all departments of the system. Right now we have managed to get our hands on all the latest Color OS 6.0 wallpapers for you. 
Download Color OS 6.0 official wallpapers
Here we have arranged all the stock wallpapers from Color OS 6.0 in their original resolution, just continue scrolling down each one and download the entire collection or the ones you like.
Note: The gallery arranged below contains low resolution images, as these are for samples. You can download Color OS 6.0 official wallpapers from the link below.
Download ColorOS 6.0 official wallpapers zip in full HD+ resolution. Google Drive
Tip: Here is the automatic wallpaper changer app, you can put all the wallpapers in the folder and the app will change the wallpapers automatically upon desired time.
Also see:
Download Oppo Find X Color OS Theme for all devices
Want more? Just visit our stock wallpapers category. Cheers!