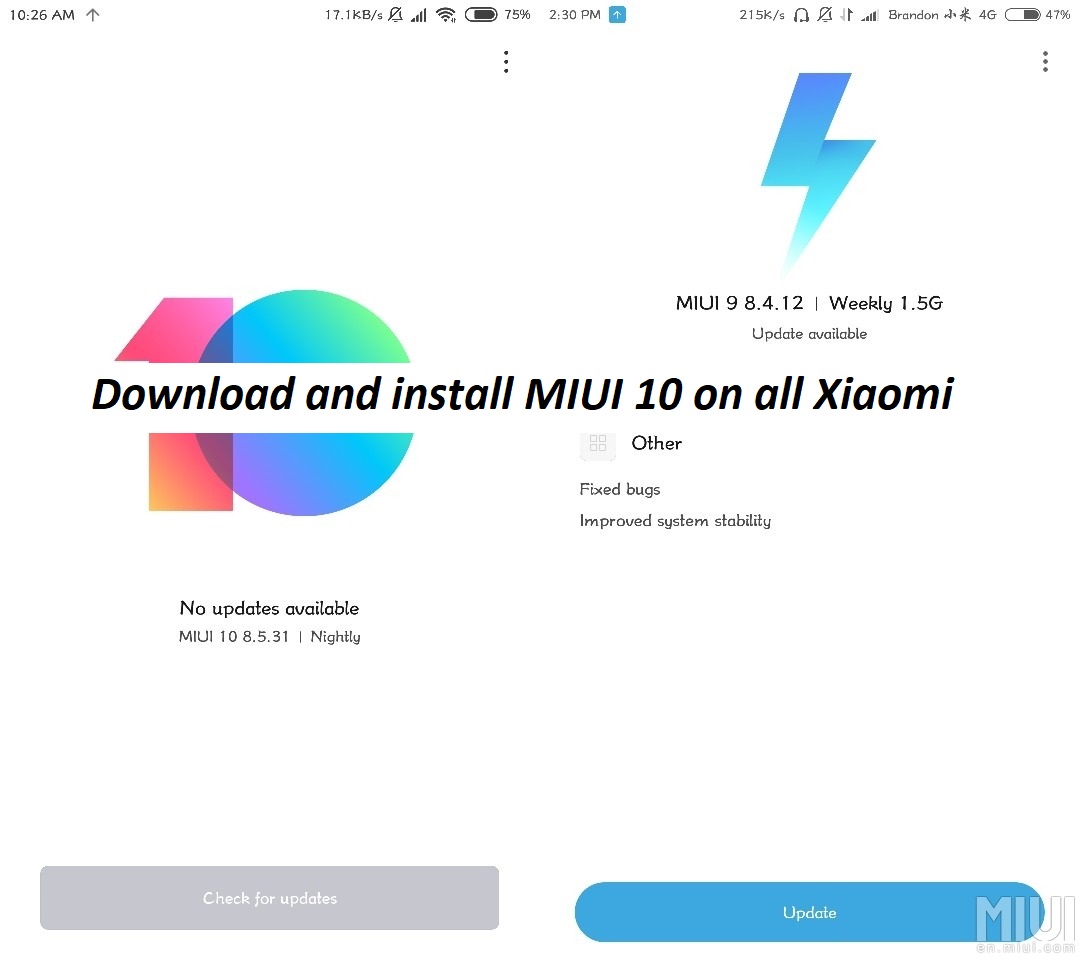 Finally MIUI 10 update is available for a bunch of Xiaomi devices including Xiaomi Mi 2/2S, Xiaomi Mi 6, and Redmi Note 5 Pro. The MIUI 10 update was announced with the Xiaomi Mi 8 but now the MIUI 10 ROM links are active and are readily available to download. In this guide we are going to guide you on, how to install MIUI 10 on Xiaomi Mi 2/2S, Xiaomi Mi 6, and Redmi Note 5 Pro
MIUI 10 Features:
MIUI 10 brings improved UI and AI powered features for the ease of users. Let's us explain this way, the AI powered features are now smart enough that observe your daily routines and suggest you the apps and activities regarding that specific time. However these AI powered suggestions may vary from time to time regarding your usage. The stable MIUI 10 build came with MI 8, but the MIUI 10 beta update is now available for the above mentioned devices. Let us tell you that this update is not stable enough and you may notice some bugs,but you can still use it and report the company which will help make the MIUI 10 stable.
The AI based features are working in two different principles. the two major features that MIUI 10 comes with are, Portrait AI and Pre-load AI. Portrait AI feature is designed for devices with single camera which allows you to take portrait images by using AI blurring effect and providing focus on the object. On the other hand Pre-load AI lets you load the frequent using apps quickly, because MIUI 10 will already pre-load the app based on the user's usage patterns and daily routine. If you own a Xiaomi Mi 2, Xiaomi Mi 2S, Xiaomi Mi 6 or Redmi Note 5 Pro and getting impatient to taste the snippet of the latest MIUI 10 firmware on  your device then just carry on along with the guide.
Here are some screenshots from MIUI 10 OS.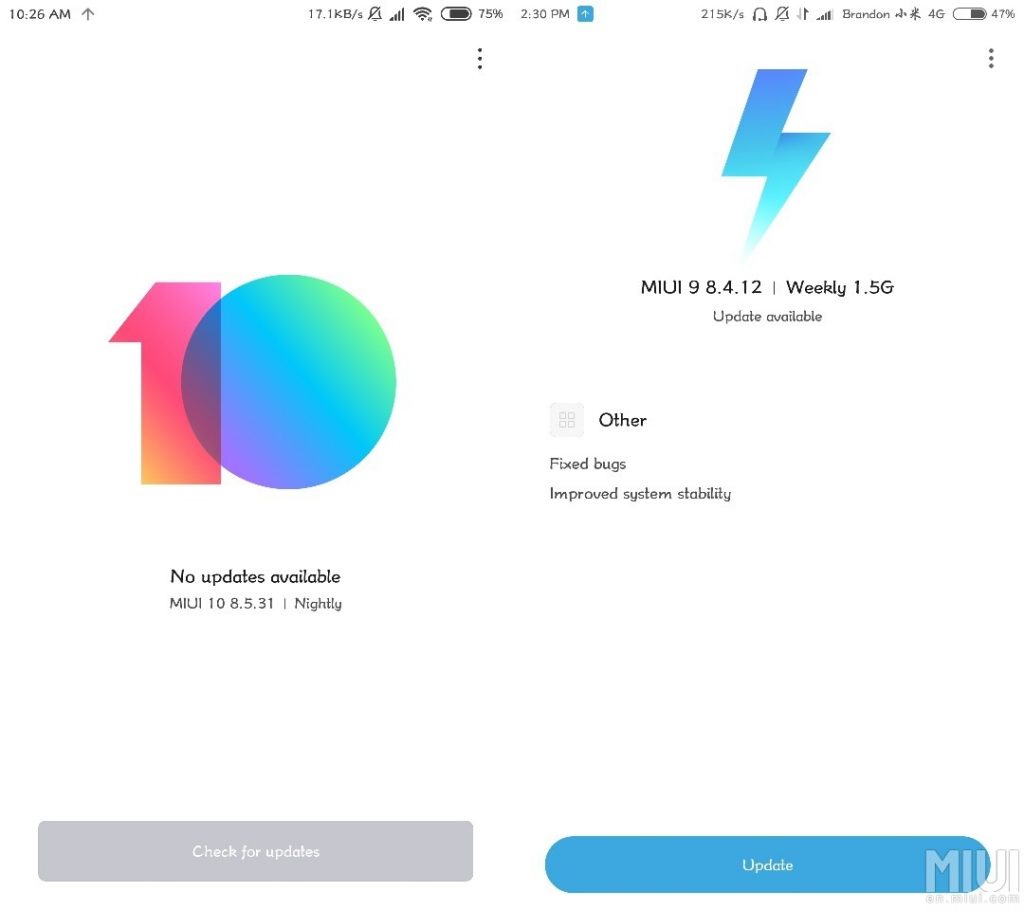 How to download and install MIUI 10 on Xiaomi Mi 2/2S, Xiaomi Mi 6 or Redmi Note 5 Pro
Before you begin:
Charge your device up to 60% to prevent shut down during the process.
Make sure you have the latest ADB and Fastboot tools: Download ADB and Fastboot drivers
Make a Nandroid backup of your complete device, follow this guide. (optional)
TWRP Recovery must be installed on your device.
Download Links:
Download Google Apps package for Xiaomi devices here.
Download MIUI 10 for Xiaomi Mi Mix 2S:
File name: Miui_MIMIX2S_8.5.31_791731df48_8.0.zip
Download MIUI 10 for Xiaomi Mi Mix 2:
File name: Miui_MIMIX2_8.5.31_c438dcce09_8.0.zip
Download MIUI 10 for Redmi Note 5 Pro:
File name: Miui_HMNote5_8.5.31_1ae494c33e_8.1.zip
Download MIUI 10 for Xiaomi Mi 6:
File name: Miui_MI6Alpha_8.5.31_5d73441810_8.0.zip
Now head to the installation process and follow each step carefully.
Process to install MIUI 10 on Xiaomi Mi 2/2S, Xiaomi Mi 6 or Redmi Note 5 Pro
Move the downloaded ROM zip and Google Apps package on the storage of your Xiaomi devices.
Boot your device in TWRP Recovery mode and to do so, Turn off your device completely now press and hold Volume Up + Power button simultaneously for 2 seconds.
Once in the TWRP Recovery menu, Tap on Wipe > Swipe to Factory Reset, swipe the bar to confirm the process.
No go back and press and tap on Install button > browse and select the MIUI 10 ROM zip > Tap on Add more zips option > Select the gapps zip file package > Swipe right to confirm.
Let the process complete, once done with it reboot your device and enjoy the MIUI 10 ROM on your Xiaomi device.
If you have any query drop your comment below and stay tuned for more updates. Cheers 🙂