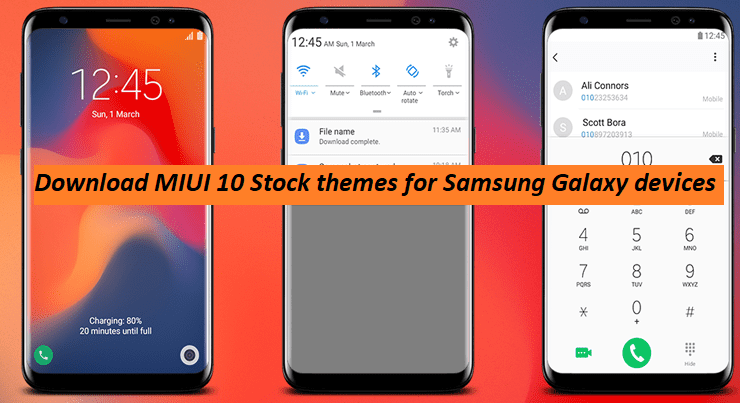 A few weeks back Xiaomi launched their new OS update, MiUI 10. The latest MiUI 10 comes with loads of new features, redesigned UI and some AI powered features as well. If you simply like the MIUI OS then today we have shared the MiUI 10 stock theme for all Samsung Galaxy devices.
MiUI OS is just a skin comes with Xiaomi devices on the top of stock Android UI, just like Samsung's TouchWiz or Experience UI. TouchWiz interface is replaced with Experience UI, now modern Samsung phones come with Experience UI skin. The MiUI 10 theme for Galaxy devices comes with the same looks as on any Xiaomi device.
Your Samsung galaxy device must be running Android 5.0 Lollipop or above to install the MiUI 10 theme on your device. The MiUI 10 theme gives will give you the same feeling of a Xiaomi device running MiUI OS, all the icons follow the same pattern as stock MiUI 10 OS.
Samsung Galaxy devices MIUI 10 Theme:
Watching the sudden change in the interface always feels good, and if you want to feel MiUI 10 OS on your device then you have landed at the right page just follow the simple instruction below to install MiUI 10 theme on Samsung Galaxy devices.
Screenshot: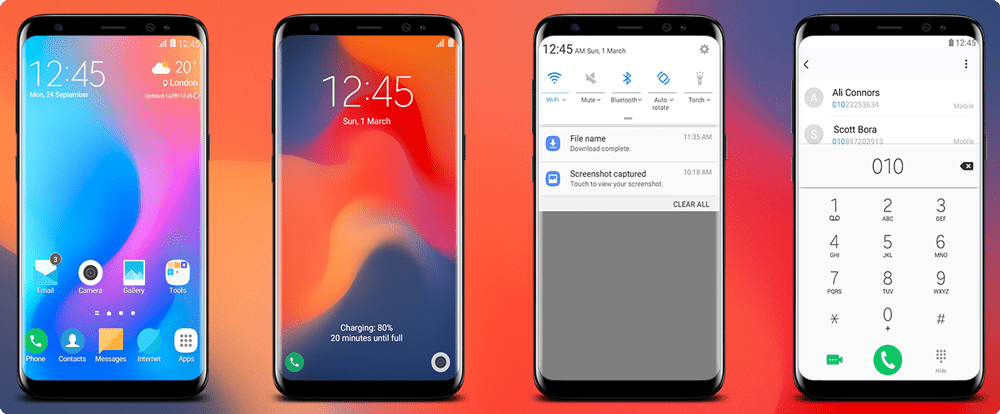 Download MIUI 10 theme for Samsung Galaxy phones:
Process to Apply MIUI 10 theme on Galaxy devices:
Download the theme APK from the link above and install it on your device as any apk.
Now open Settings > Themes.
Browse the newly install installed MIUI 10 Theme and apply it.
That's it! If you have any query you are all free to ask. You can also contact us at [email protected] for private message.