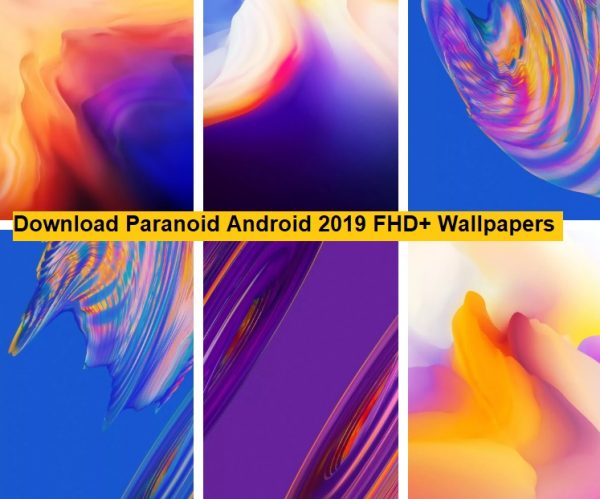 If you are a tech geek and have good knowledge of custom ROMs then you might have heard the name of Paranoid Android custom ROM. This ROM community was dead for a while but later in 2017 it re-enters the market with the Android Oreo based Paranoid Android 2018 ROM builds. The work continued through out the time, and now the developers at Paranoid have announced the beta version of a new Paranoid Android 2019 ROM, the ROM is based on Android Pie OS which include goodies of the 9th iteration of Google's OS. The ROM not only brings Android Pie OS but also packs in Paranoid's fresh art work in the form of wallpapers. In this guide we have managed to get our hand on the Paranoid Android 2019 stock wallpapers, just read more to download all of them in HD+ 1080 x 2280 pixels resolution.
Download Paranoid Android 2019 Wallpapers in Full HD+
Since Paranoid Android 2019 ROM is back now so we can expect it's support for multiple device but still if you want to revive good old memories of your favorite ROM then we have brought this little gift of stock wallpapers for you. Below is the preview of Paranoid Android 2019 ROM wallpapers in low resolution but if you like them and want to download in 1080 x 2280 full HD+ resolution just hit our Google drive link below.
Download Paranoid Android 2019 ROM official wallpapers
Grab the full HD+ wallpapers from the Link below.
Download Paranoid Android 2019 Wallpapers in Full HD+
Extract the zip to get the wallpapers.
Tips: Here is the automatic wallpaper changer app, you can put all the wallpapers in the folder and the app will change the wallpapers automatically upon desired time.
Check out these most downloaded wallpapers
Download Xiaomi Poco F1 Stock Wallpapers
Download Google Pixel 3 XL stock Wallpapers
Galaxy Note 9 Stock wallpapers
Want more? Just visit our stock wallpapers category.
Sharing is caring: Cheers!