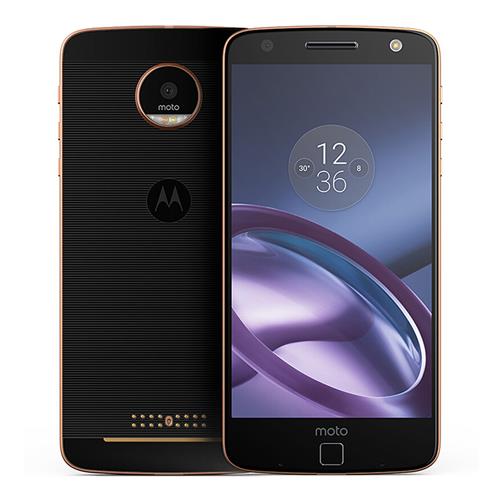 In this guide we will show the step by step process to unlock bootloader on Moto Z and Moto Z Force. If you want to flash a custom ROM, install custom recovery or root your device then first you need to unlock it's bootloader. Once the bootloader is unlocked on your Moto Z or Moto Z Force then you can perform all the above mentioned tasks on your device.
Bootloader unlocking on Moto Z and Z Force is very simple but let us remind you that once you unlock the bootloader on your device the warranty voids and you cannot relock it back. If you have already made your mind and want to unlock bootloader on Moto Z or Moto Z Force then without wasting much time lets head to the process to unlock bootloader on Moto Z/Z Force.
How to unlock bootloader on Moto Z and Z Force
Before you begin make sure you met the following criteria:
You phone's battery should be charged up to 60%.
You must make a secure backup of your important data including Messages, Call Logs, Apps, downloads and gallery stuff. (Because unlocking bootloader on your device will format your phone completely).
Enable 'USB debugging' and 'OEM Unlock' option from Settings > Developer options.
Sometimes you need to activate the Developers option in Settings menu. To do so, go to About phone and tap the Build Number 7 times.
Now you need to install the latest ADB and fastboot driver for windows PC. Follow the guide to install them right away | Download and install the latest USB drivers from Motorola.
Once you are done with the above preparations it's the time to start the process to unlock bootloader on Moto Z and Z Force.
Process to unlock bootloader on Moto Z and Z Force

Step 1: Now open the directory where you have installed the adb and fastboot drivers, search for the folder named 'ADB' in there. Now open the folder and you'll see four files including ADB and fastboot.exe(as shown).
Step 2: Connect your device to PC using USB data cable and let the drivers installed completely.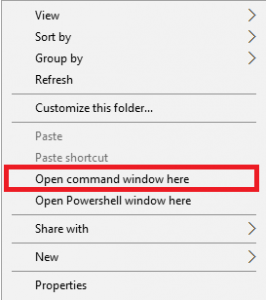 Step 3: Now press and hold Shift key and right mouse click any empty space in the same folder and choose 'Open command window here'(as shown above).
Step 4: Now you need to boot your phone into fastboot/bootloader mode, to do this enter the following command in the command window.
adb reboot bootloader
Step 5: Once your phone boots into fastboot mode, issue a second command to ensure adb driver is picking up your device.
fastboot devices
Step 6: So here we are going to issue the first command to retrieve the bootloader unlock data for further processing, just type,
fastboot oem get_unlock_data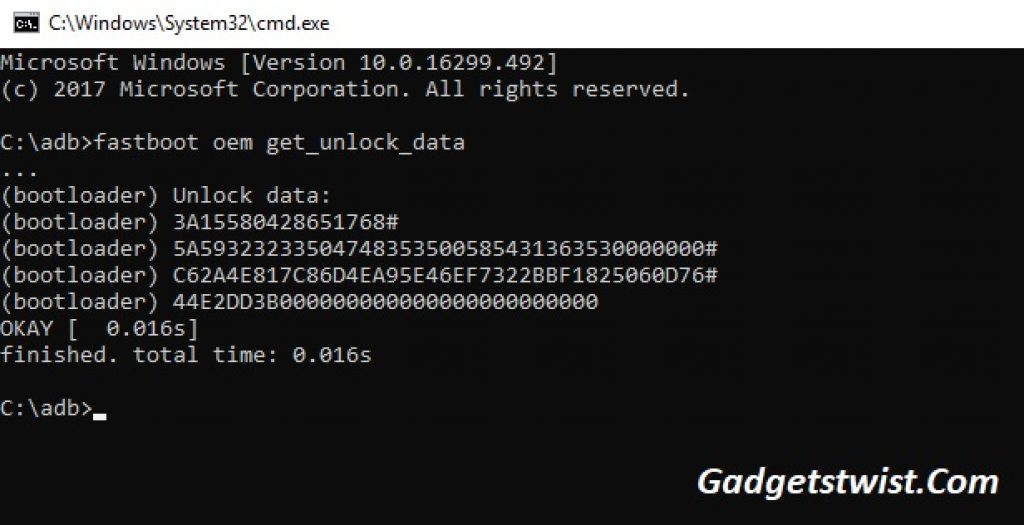 Step 7: The above command will return a string. Copy the code in notepad and delete all the blank spaces and arrange it in a single line string. (as shown)

Step 8: Now head over to the Motorola bootloader unlock site and Sign in with your Google+ Account.
Step 9: Paste the String you arranged above in the step 6 of the Motorola Site(as shown) and click on Can my device be unlocked?

Step 10: The unlock key will be sent to your E-Mail ID registered with Motorola's Site.
Step 11: Now copy the Unlock Key and execute the following command.
fastboot oem unlock UNLOCK_KEY
Note: You need to replace the UNLOCK_KEY with the string you got in the email as unlock key.
Step 12: Executing the above command will Unlock Bootloader of Moto Z or Moto Z Force.
Confirm the bootloader unlock process and reboot your device.
That's it! This is how you can unlock bootloader of Moto Z/Z Force. If you have any queries just drop your comment below.