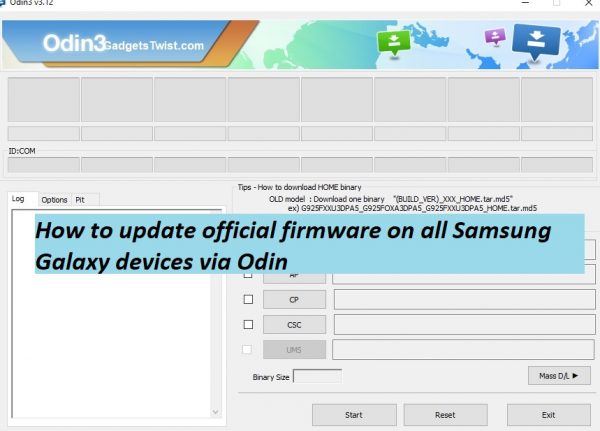 How to install stock firmware on Samsung Galaxy devices via Odin 2022: How often you need to update firmware updates on your Samsung Galaxy device? If you are a frequent firmware updater or interest in rooting and flashing custom recovery on any Samsung phone, then you might better know the importance of Odin flash tool.
Odin tool is a proprietary software from Samsung which is used to update the device firmware manually, rooting or even flashing custom recovery and bootloader unlocking as well. But in this guide we will use Odin to show you the step by step process to install Samsung firmware update manually via Odin 2022.
Odin tool also lets you manually install the firmware updates on your device without waiting for the OTA update to be released for your region. So this guide is for all those users who want to update the software on their device but do not exactly know the usage of Odin tool for firmware update. Just follow the instruction below to update firmware on Samsung Galaxy devices via Odin.
How to update official firmware on all Samsung Galaxy devices via Odin
The firmware installation process via Odin is super simple, just you need to download the correct firmware file and latest Odin tool for that. We have provided the link to download latest Odin tool  v3.13.1 which is currently the latest version available till date.
Pre-requisites:
Download Odin v3.13.1 zip and unpack it on any convenient location on your PC. Google Drive.
Download latest USB drivers for Samsung. Here
Now you need to install the latest ADB and fastboot driver for windows PC. Download the and install them by following our guide.
Now it seems you are all set to go for firmware installation via Odin.
Process to update official firmware on Samsung Galaxy devices via Odin
Step 1: Open the folder where you have unpacked the Odin.exe above and open it by double click.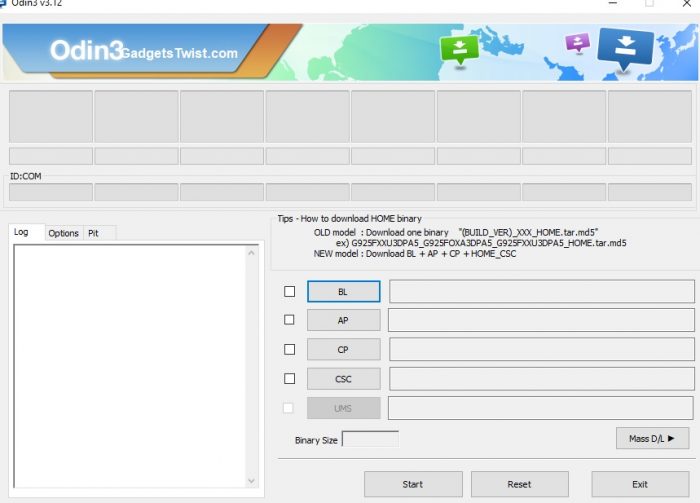 You will see the Odin screen like this (as shown above).
Step 2: Now Turn Off your device completely and boot it into Download Mode, if you don't know how to do that, just follow this guide to see the process.
Step 3: Once in Download Mode, now you need to connect your device to PC via USB cable.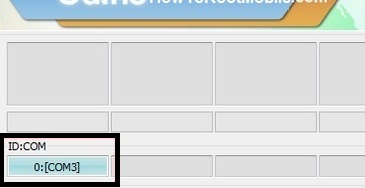 In the Odin interface, You will notice the ID:COM box on the top left will turn blue (as shown).
Step 4: Now click the AP button in Odin and it will ask you the location of firmware file that needs to be installed. Just give it the path to firmware file and Click Ok.
Step 5: It will load the firmware file and once it is done with it, simply press the Start button to start the firmware flashing.
Wait for the process to complete.
That's all about the process to update stock firmware on Samsung Galaxy devices via Odin.