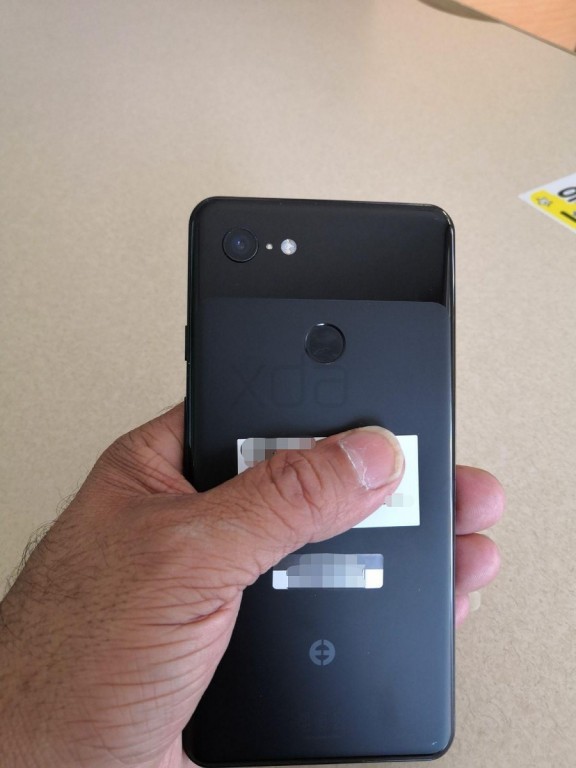 just a while ago, a set of new live leaked images of Google Pixel 3 XL popped out on the internet. These new images of Google Pixel 3 XL revealed much detail about the new device and leaving little to the imagination. Leaked images show Pixel 3 XL with a glass back as opposed to first and second generation Pixel devices. This time Google seems to be following iPhone X style with big notch on the front. The notch on Pixel 3 XL is housing dual camera setup and still there is only single camera lens on the back. There is a minimal bezel with a notch on the top, but at bottom the chin bezel is still there.
On the rear the design mostly resembles the 2017 pixel devices, the single camera along LED flash and fingerprint scanner on the rear. Wondering why Google is still sticking to the single camera design when most of the OEMs are already using triple camera sensor. It may be that Google is confident enough regarding it's software processing for camera which has no match and single camera lens can overcome the quality which dual or triple cameras from other OEMs deliver.
It is confirmed that the Pixel 3 XL is equipped with Qualcomm Snapdragon 845 chipset along 4GB of RAM of board, and there will be an option with 128GB of internal storage
Here is the complete collection of newly live leaked images of Pixel 3 XL.
Stay tuned for more updates!