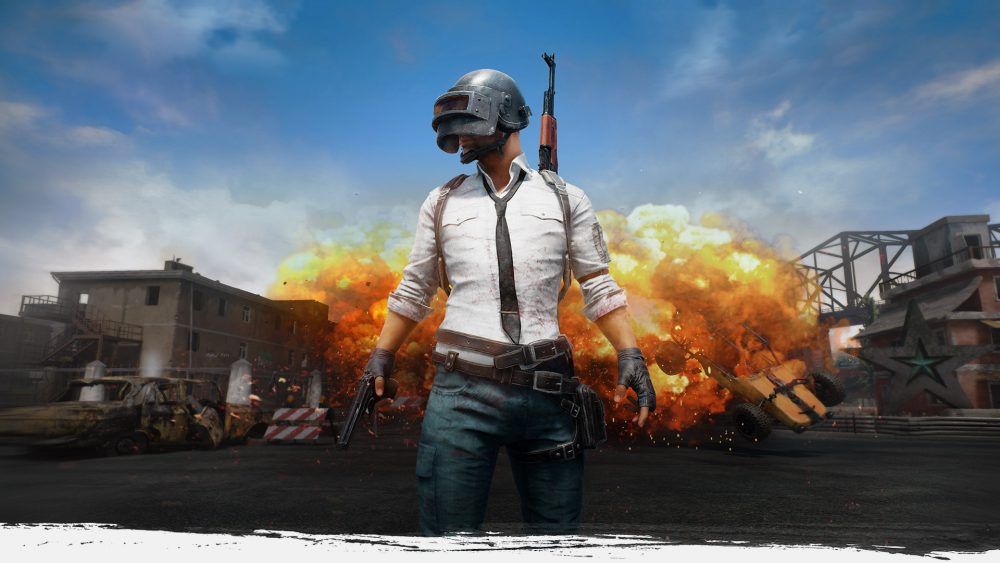 If you are looking to play PUBG Mobile 1.2.0 free Android game on PC, then you have landed at the right page. In this article we will show the step by step process to download and install latest version of PUBG Mobile 1.2.0 free for Windows 7/8/10 PC and Mac PC as well.
After Fortnite PUBG is just another popular game developed by Bluehole Studio Inc and PUBG Corporation. The game play is based on modern warfare tactics, you have to keep your player alive to win the match between 100 online player. The game play starts with a jump from plane, each player starts with nothing and you have to land on island (better to land near buildings) where you have to locate ammo and supplies including medication stuff for lone or your team mates. Killing other players let's you pick up their remaining ammo and other stuff including clothing, glasses and helmets etc.
The stunning game graphics give you a realistic gaming experience, You will gain experience with more winnings and different awards. The controls are great for mobile and tablets but still doesn't match the grip of playing with a Mouse and keyboard. That was a brief overview of the game, now lets head to the installation section below to see the process to download and install the PUBG Mobile 1.2.0 free for Windows 7/8/10 PC or Mac running MacOS X.
PUBG Mobile 1.2.0: What's new!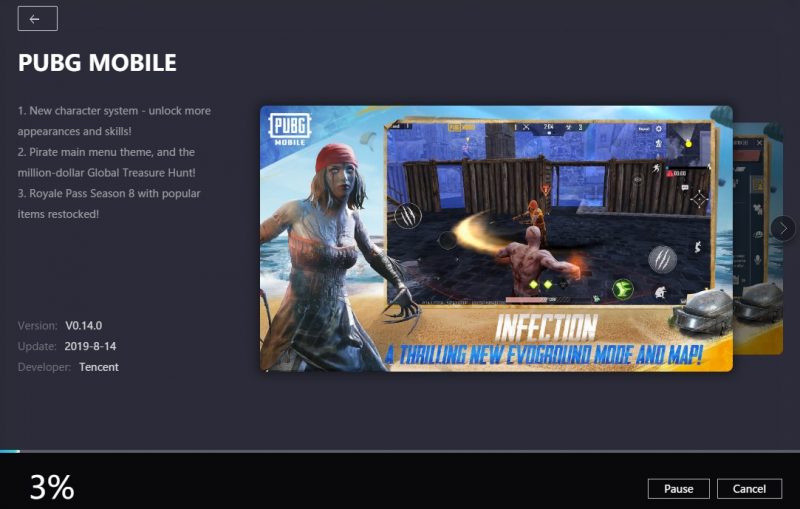 Brand New Gameplay
Dominate the battlefield with Flame, Arctic, and Wind runes!
a) Flame: Summon a fire wheel and use burning Ammo.
b) Arctic Rune: Raise an ice wall and slow down the enemy with freezing Ammo.
c) Wind Rune: Activate a wind shield and improve movement and reload speed.
You may also like:
Download install PUBGM Mobile 1.2.0 free for Windows 7/8/10 PC and Mac
The PUBG is being played world wide with over 350 million players, the game is so addicted that users are searching to play it on bigger screens including PC and laptops using emulator, so that's why we are here to share with you the process to run PUBG 1.2.0 on Windows PC and Mac.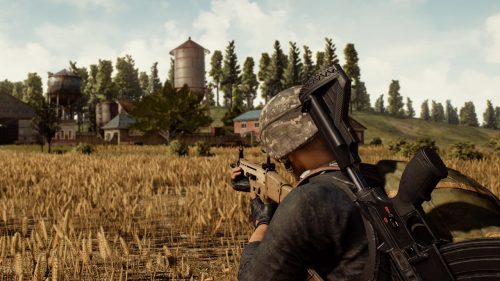 PUBG recommended requirements:
Minimum RAM: 4GB of RAM and 10GB Free disc space
OS 64-bit: Windows 7/8/8.1//10
Minimum Processor: Intel Core i3-4430 / AMD FX-6300
Install PUBG 1.2.0 free for Windows 7/8/8.1/10 PC and Mac using Bluestacks emulator
To play PUBG 1.2.0 on PC you must download and install the popular Bluestacks emulator on PC.
Bluestacks in one of the leading emulator available for PC, the Bluestacks has been recently updated to version 4, the new update is based on Android 7.0 Nougat that gives you faster app installation speed along smooth FPS rate.
Here we have posted the details guide on how to setup latest Bluestacks 4 on PC and install PUBG for PC.
Or
You can run PUBG latest version on PC via Tencent gaming buddy
That's it! Give us your feedback about this guide and if you have any query you are all free to ask. Comment below or send us email at [email protected].