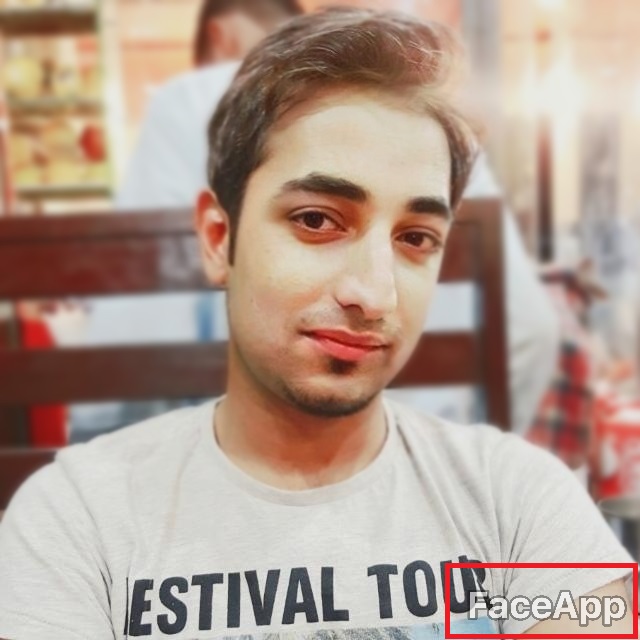 FaceApp is one of the most popular trending app now a days, everybody is seen applying old age filter on their current profile pictures and sharing it on social networks. The filter looks so funny but also there a little catch, the edited photos have a by default FaceApp watermark or logo embedded by the app. The FaceApp logo or watermark seems so annoying because of it's bigger size, and there is no watermark remove option in the free version instead you need to buy the pro version. Although there are a variety of way to remove FaceApp Watermark option from photos, just read more to see instructions on, how to remove/hide FaceApp Watermark from Photos.
How to remove FaceApp Watermark/logo from Photos on Android and iOS.
As mentioned above, FaceApp Watermark can be removed from images using several ways.
Method 1: Upgrade your free app to Pro version or Purchase the Pro version of FaceApp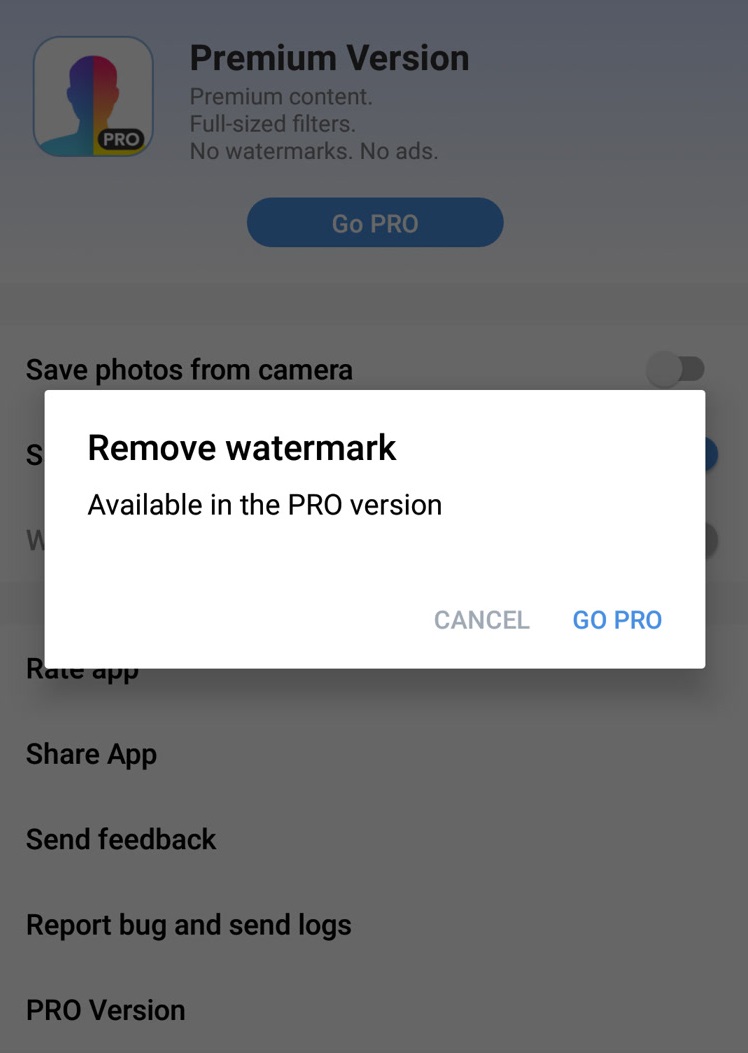 The first and most preferable way is simply upgrading the free version to pro version, for that You need to pay a few bucks to enjoy the real fun with control over the watermark logo. Not only this but once you upgrade to pro version, You will have access to all the new filters and features in the app, that are previously locked on the free version.
If you are already updated to Pro version, simply head to Settings Menu, tap on Settings Gear at the top left and disable the watermark option.
Method 2: Crop the image to hide FaceApp watermark
If you don't want to upgrade to the pro version, simply crop the image including the part where the FaceApp logo is mentioned. Although cropping an image will crop more of your own details but that's all what you can do for free. Below is an example of my cropped image with an un-cropped version.
In the above example, you can clearly see that cropping the FaceApp logo mark also cropped the bottom of my image.
Method 3: Download FaceApp Pro version hacked apk to get ride of Watermark.
Download the FaceApp Pro apk from the link below and install it manually on your device by following the instructions below.
FaceApp pro Apk details:
App name: FaceApp_v.3.4.7.Apk
Version: 3.4.7(Pro)
OS requirements: Android 4.4+
App size: 11MB
Download the FaceApp Pro Apk from the link below.
Enable unknown sources by going to, Settings then tap on Security and enable the unknown sources option.
Now open any file manager app on your device and then tap on the downloaded apk file where ever you placed in your phone.
Tap on the apk and let it install properly on your device.
After successful installation, find the FaceApp icon in app drawer and enjoy the pro features.
Also see:
Enable Dark Mode in Google Contacts
Huawei P30 Pro Camera Apk for All
That's it! That was all about how to remove FaceApp Watermark from Photos. If this guide helped you, share this guide with the unaware ones because sharing is caring 😉