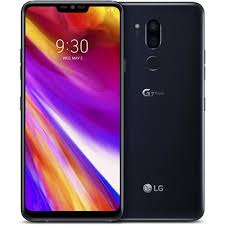 Follow the guide to see the complete process to root LG G7 ThinkQ LM-G710EM. LG and Samsung are the two major manufacturers from South Korea who are dominating the world of technology. Since LG is making huge efforts to regain it's good market reputation back by introducing it's 2018 flagship LG G7 ThinQ, which packs in modern hardware and design elements you'd expect from a 2018 flagship.
LG G7 ThinQ Root:
You can get more out of LG G7 ThinQ powerful hardware by getting root access on it, and fortunately the LG G7 ThinQ root is also available. Since US variant don't support bootloader unlocking so user with US LG G7 ThinQ are out of luck. For now, rooting the LG G7 ThinQ has been made possible, but it is limited to the model LM-G710EM (Global) version. Just read more to root LG G7 ThinQ LM-G710EM.
How to root LG G7 ThinQ LM-G710EM
The development friendly tag of LG devices is also a main reason for it's quick developers support. In this guide we'll show the easiest process to root LG G7 ThinQ with the help of patched boot and Magisk.
So before you begin make sure you met the following criteria:
Steps to root LG G7 ThinQ LM-G710EM

Step 1: Now open the directory where you have installed the adb and fastboot drivers, search for the folder named 'ADB' in there. Once you find it open it and you'll see four files including ADB and fastboot.exe(as shown).
Step 2: Download the patched boot.img file and move it to the ADB folder you find above.
Step 3: Now connect your device to PC using USB data cable and let the drivers installed completely.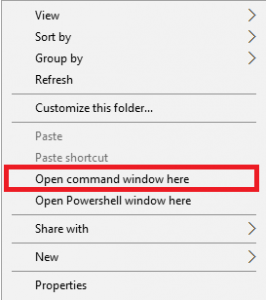 Step 4: Now press and hold Shift key and right mouse click any empty space in the same folder and choose 'Open command window here'(as shown above).
Step 5: Boot your phone into fastboot/bootloader mode, to do this enter the following command in the command window.
adb reboot bootloader
Step 7: Now type the following command to root your LG G7 ThinQ,
fastboot flash boot_a g7-root.img
fastboot flash boot_b g7-root.img
Note: Once the execution of command is completed it will reboot itself.
Step 8: Upon completion of the boot process, Download Magisk Manager APK and install it on your device as normal apk installation.
Step 9: Once the Magisk Manager is installed, Open it and it should ask for root permission.
That's it! You are done with the process to root LG G7 ThinQ via magisk. If this guide helped you don't forget to share it with your friends.
source: xda