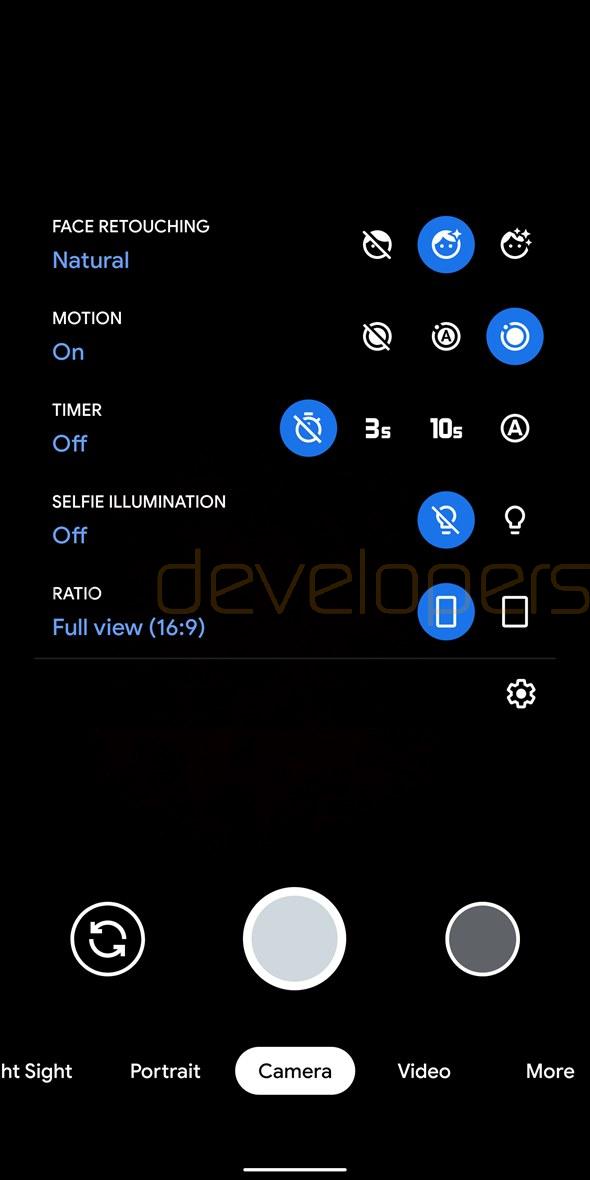 In this tutorial you will be able to download and install Google Pixel 4 XL Camera App apk on any android device. Google is about to unveil it's 2019 flagship twins in a few days from now, here we have the working Pixel 4 XL Google Camera apk for all Android devices running Android Pie and up. The Pixel devices are already known for having the best camera quality even with a single lens. Now the Pixel 4 XL comes with a dual camera setup on the rear which is capable of taking some great quality images in all conditions that really makes the improvement over the already greater camera.
Since this post is about flashing Pixel 4 XL stock camera app on any Android device so the Pixel 4 XL camera can be easily flashed on the all Android phones.
Along with the hardware, the camera app on Pixel 4 XL comes with great features and improved UI. The new camera app got improved in such a way that you can access to all the major features including NightSight, portrait mode and more on the a simple tap and all camera modes are now located underneath the camera switch, shutter, and gallery buttons. Just head to the installation section below to download and install the Pixel 4 XL stock camera apk for any device.
See also:
Download Pixel 4 XL stock wallpapers
Pixel 4 XL Camera APK for any Android device
As we mentioned above the camera software and hardware on Pixel 4 XL is great but it's expensive phone not every user can buy it easily. So flashing this Camera APK on your device will let you taste the snippet of the of the Pixel 4 XL Camera APK on your device.
How to install Pixel 4 XL Camera APK on any smartphone
Installing the Pixel 4 XL Camera APK on your device is super simple just download the camera apk from the end of post and flash it by following the instructions below.
Screenshots of the camera UI:
Image source XDA
Process to install Pixel 4 XL Camera APK on Android
Connect your device to PC and move the downloaded Google Camera apk on the storage of your device.
Disconnect your phone from PC.
Tap open the File Manager App from the app drawer.
Just tap on the Camera apk to install it.
That's it! We hope you have successfully installed the Pixel 4 XL stock camera apk on your device. If you are having any issue just drop your comment below in the provided section.
Download the Pixel 4 XL Camera apk
Want more? Just visit our tips and tricks section below to see more amazing tips for you.
source xda