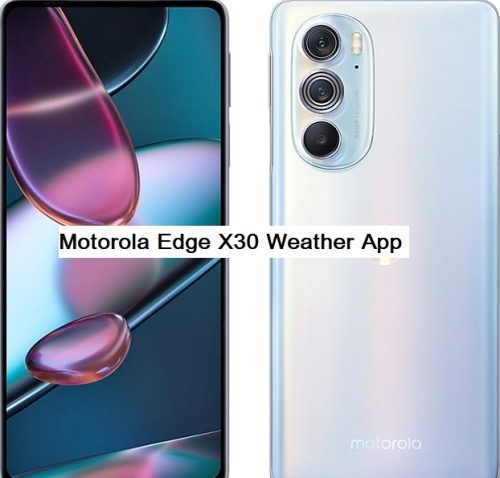 Motorola has recently released it's 2022 flagship Motorola Edge X30. The all new device comes with modern design follows the multiple camera trend and latest generation internals. Motorola is struggling hard to retake it's brand place among the top smartphones and we predict it's gonna make anytime soon. The new device carries flagship level hardware with budget price tag, the same thing we saw earlier in the Moto G100 series.
Apart from updated hardware, this time Motorola has tweaked it's various apps and some of the them also get redesigned, Motorola's iconic weather widget is among them. We'll not dig into specification department, but if you are looking to download Motorola Edge X30 2022 stock weather widget apk then you are reading the right post. Just continue to the download section below, there we have mentioned the link to download Motorola Edge X30 circular weather widget apk designed to be installed on all Android devices.
Moto Edge X30 weather widget Apk: Details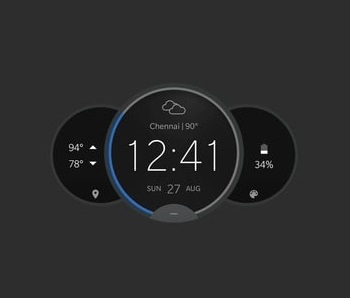 Every smartphone manufacturer put it's own designed apps into it's devices running Android OS. We doubt there is any device that comes without weather application and widgets. Since Motorola sticks to it's traditional circular widget application for quite a while now and at every new major OS update the weather widget also got transformed into various shapes. As of now, the Motorola Edge X30 circular weather widget also gets a little tweak as compared to earlier flagships. The animations are added in the widget, and overall the interface is pretty much new. The UI of the app is so simple that it tells you complete weather details in support with Accu weather service. So luckily we get our hands on the file, grab the file, and install it on your device.
Download Motorola Edge X30 circular weather widget APK for Android
Download the weather widget apk from the link below and just follow the instructions below to install the app on your device without hassle.
Step 1: Move the downloaded apk file on to the storage of your device.
Step 2: Now on your Android device, go to Settings > Security > Allow unknown sources.
Step 3: Once done with the above step 2, now open any file manager app on your device and locate the downloaded APK file on your phone via file manager and once found simply tap it to begin the installation.
Step 4: Wait for the completion of the installation process.
Now head to the widget tab on your device and pick the Motorola Edge+ Plus weather widget and set in your home screen.
More latest 2021 apps:
Download section!
That's it! Enjoy the goodies of new weather application. If you are facing any difficulty through out the process, don't hesitate and feel free to ping us anytime.
Download Motorola Edge X30 weather widget