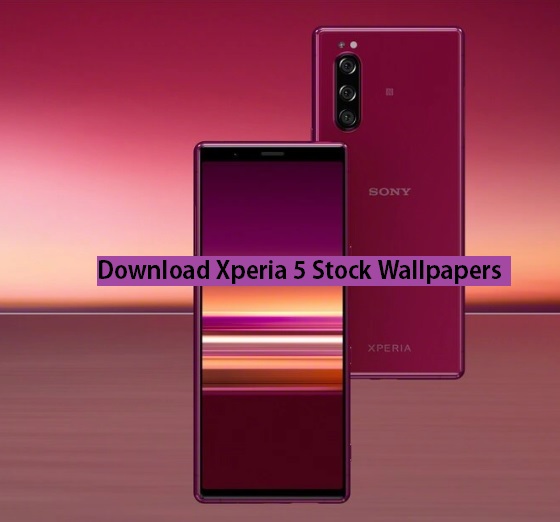 Here we have the complete collection of Sony Xperia 5 wallpapers in full HD+ resolution. Sony has unveiled it's 2019 flagship Xperia 5 with OLED panel and triple camera setup on the rear. The device is packed with premium hardware and comes with unique wallpapers. Today, we are bringing you the Sony Xperia 5 stock wallpapers in original resolution ported from the device. The Sony_Xperia_5_wallpapers are in Full HD+ 1080 x 2560 resolution to be fit on any HD display, just continue reading the guide to see the brief overview of the specifications of the device before heading to the download works.
Sony Xperia 5 Specs:
Sony Xperia 5 features a 6.1-inch full HD+ OLED display with resolution of 1080 x 2520 pixels and minimal bezels on the top and bottom.
The camera department is equipped with a triple camera setup (12MP x 3 sensors) on the rear capable of recording 4K video at 30fps. As mentioned above, there is single 8MP selfie camera on the upper bezel. Sony has equipped it's Xperia 5 with top of the line processing power including Snapdragon 855 processor along Andreno 640GPU, other specs include 6GB of RAM on board and 128GB of internal storage and also supports external SD card.
Powered by a 3140mAh battery, the device has a side-mounted fingerprint reader and running Android 9 Pie OS out of the box. We will be posting guides on the ported features from Xperia 5 but right now we have these Sony Xperia 5 wallpapers in hands, just navigate downward to get the wallpapers collection right away.
Xperia 5 advertisement:
Sony Xperia 5 Wallpapers: Details
We have a set of 10 Xperia 5 stock wallpaper from the device. The wallpapers gallery posted below is just for sample so we kept it in low resolution to improved page loading experience. However you can download the Sony Xperia 5 Wallpaper in Full HD+ resolution from our Gdrive link below.
Download Sony Xperia 5 stock Wallpapers in HD
Here we have the Sony Xperia 5 Wallpapers in Full HD+ 1080 x 2560 resolution.
Download_Sony_Xperia 5_Wallpapers
Download Sony Xperia 5 Wallpapers
Recommended:
Xperia XZ4/Xperia 1 Wallpapers
Want More? Just visit our Wallpapers Category to download more beautiful wallpapers from other OEM's.
Sharing is Caring!