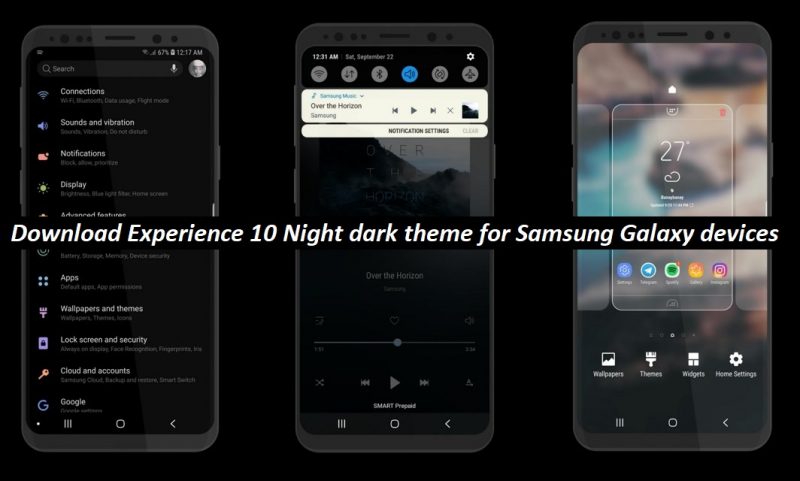 Samsung is expected to release Android Pie beta for it's flagships by the end of the year. We have already seen a leaked Android Pie build for Snapdragon S9 and S9+ and posted a guide on it as well. Now that leaked build is in the grip of Developers, one such developer 'envy' has managed to pull the Experience 10 dark Night theme from the leaked Pie build and successfully installed it on Android Oreo based Experience 9 running Samsung devices.
Samsung Experience 10 Dark Night Theme for Galaxy S7, S8, S9 and Note 9
The Oreo running device includes, Galaxy S7, Galaxy S8, Galaxy S9 and Note 9, so you can easily installed the Experience 10 Night dark theme on the aforementioned devices. The Android Pie based Experience 10 update comes with multiple new features, rounded corners and whitish UI.
The developer has also managed to port many visual changes to the Experience 9.0 Oreo ROM. Many features are now functional just like on the Galaxy S9's Pie update but not every features can be ported via a theme. The great thing about the Experience 10 Dark Night theme is that it changes the whole UI from white to dark thus making it more AMOLED display friendly.
Here are a few changes you will see after flashing this theme on your device. These changes are posted by the developer itself.
You may also like:
Download Experience 10 stock Launcher for Samsung devices
Download MIUI 10 Theme for Galaxy devices
Theme info:
A simple perfect black theme, don't expect too much!
True to stock look and feel Samsung Stock PIE Icons drawn by hand
Black AMOLED backgrounds with less white bubbles
Multi colored primary color per apps (phone is green, contacts is orange, messages is blue)
What don't works is the rounded corners for notifications on Android 8.1 Oreo. This theme is only designed to be installed on Android Oreo Experience 9 device don't expect to run it on Nougat.
Screenshots: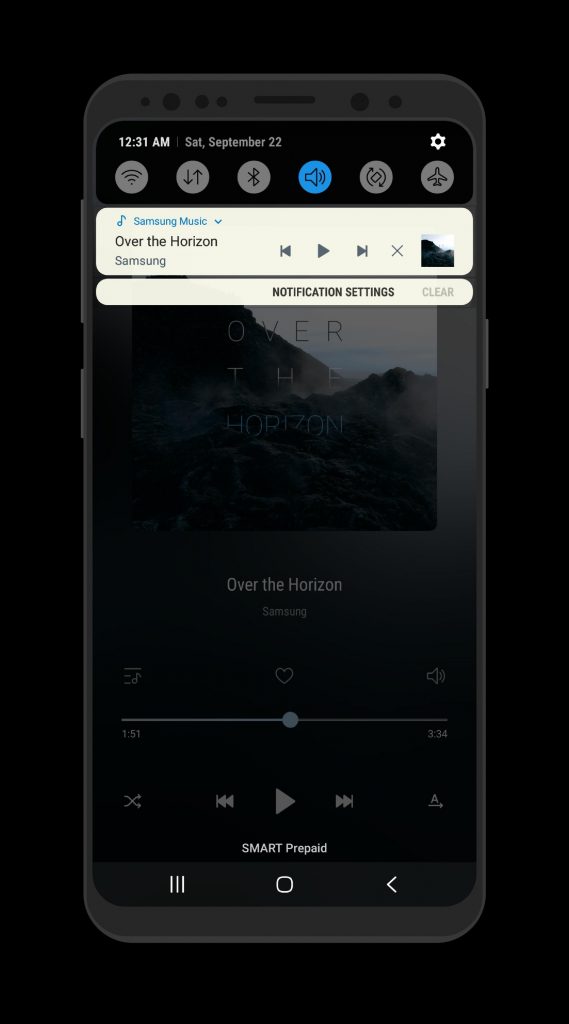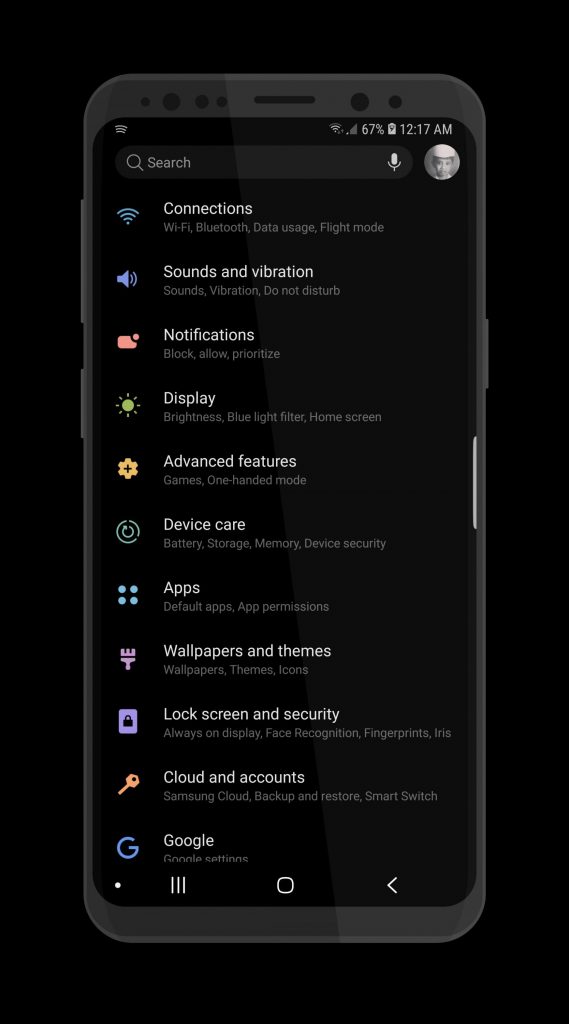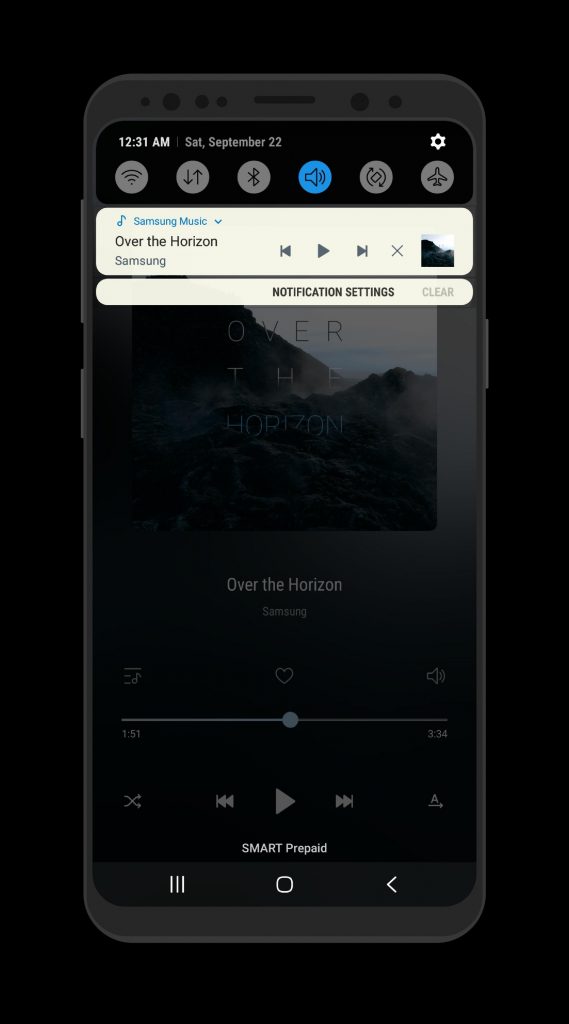 Download Experience 10 Dark Night Theme for Galaxy S7/S8/S9/Note 9
Download envPIE4OREO_NightTheme.apk
Download the theme APK from the link above and install it on your device as any apk.
Now open Settings > Themes.
Browse the newly install installed Experience 10 Night Theme Theme and apply it.
That's it! If you have any query you are all free to ask. You can also contact us at [email protected] for private message.