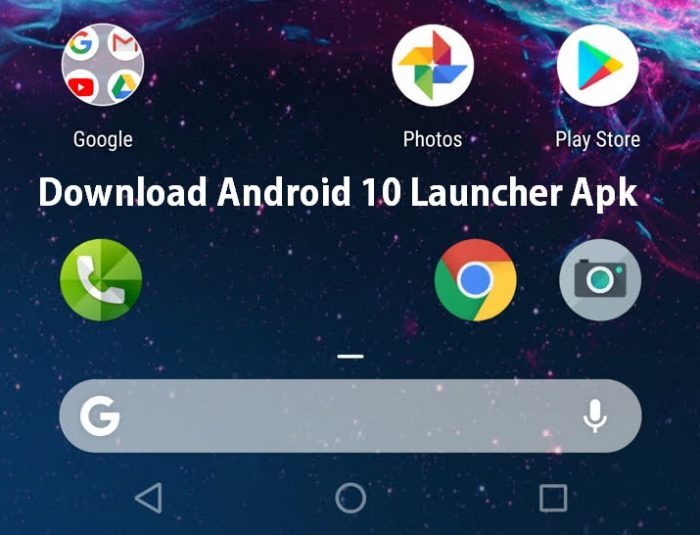 Google has already released stable Android Q update, the 10th iteration of it's OS for Pixel devices. Later the company published Android 10 source code for third party ROM developers, and here we have the first outcome from developers, the Android 10 stock launcher apk for Android is now available. The Android Q stock launcher apk is based on Android 10 OS that is going to be shipped with the upcoming Pixel 4 and Pixel 4 XL. Just continue reading the guide to know more details about the launcher and to download Android 10 default launcher apk for any Android device. Another great thing about the launcher file is that it's a simple apk file which can be installed on any Android device without root.
Android 10 Launcher details:
So far the 10th Android OS update from Google was likely to be named as "Android Q" as Android 9 Pie was released last year carrying the name of dessert, but this time Google has changed the naming of the Android from dessert naming to number naming. So from now on any major Android OS update will be named as numbers.
Talking about Android 10 Launcher apk details, the launcher comes with built-in dark mode and other customization options including changing icon shape, At a Glance, Notification dots, text color change, search bar new shape with bubble search bar and much more. We have installed the Launcher app on our device and posted screenshots below.
Android 10 stock launcher app screenshots:
Download and install Android_10_Launcher_APK
Here are a few simple installation instructions.
Step 1: Download the Android 10 launcher.apk file from the link below and move it on the storage of your device.
Step 2: Now on your Android device, go to Settings > Security > Allow unknown sources.
Step 3: Once done with the above step 2, now open any file manager app on your device and locate the downloaded APK file on your phone via file manager and once found simply tap it to begin the installation.
Step 4: Wait for the completion of the installation process.
Popular downloads:
OnePlus 6T MCLAREN edition Launcher
Download:
Download Android 10 launcher apk
That's it! Don't forget to share this post with others, if you have any query feel free to contact us by posting your comment below or drop us an email at [email protected]