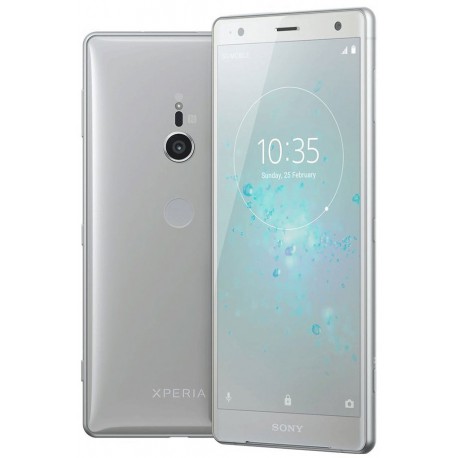 Just a week ago, Google released Android P DP3 also known as Android P Beta 2 for it's Pixel devices and now Xperia XZ2 users are picking up the same update today. The new update Android P Beta 2 is rolling out for all the Xperia XZ2 devices including model number H8216, H8266, and H8296 already running Android P Beta 1. Just read the article complete to see what's new this update brings.
Google for the first time released Android P beta updates to 7 third party manufacturers. So far Xperia XZ2, along side Nokia 7 Plus and Essential Phone PH-1 received the update, if you own a Sony Xperia XZ2 and running Android P beta 1 then you'll be getting the OTA shortly. The update is rolling out as build PDP-PKQ1.180513.001-10128 which brings numerous improvements and bug fixes in the firmware.
Android P Beta 2 for Xperia XZ2
Android P beta 2 for Xperia XZ2 brings improvements in various departments on the devices running Android P beta 1 to enhance stability. Biggest Tech giant released the same update for it's 2016 and 2017 pixel lineup and then Essential Phone got the update and now Xperia XZ2 is getting it. Still there is no info on whether Sony has released the factory images of the Beta 2 or not, but you can update it right away via Settings > About Phone > System updates.
Android P beta 2 for Xperia XZ2: Change log
Small difference in max vs min volume during call
Microphone stops working
Wireless Charging on XZ2 not fully recognized
SD-cards formatted with exFAT are not recognized
Nightlight is not triggered correctly when using sunset to sunrise setting
GPS not working on some units
4G+ can cause the modem to crash
Tethering/Wifi Hotspot makes the system unstable
How to manually Install the Android P Beta 2 on Xperia XZ2 | PDP-PKQ1.180513.001-10128
If you are interested to install the Android P Beta 2 update on Xperia XZ2 just head over to Sony Developer Hub and follow the on-screen steps.